By Ochuko Akuopha
OLEH-CHAIRMAN of the Social Democratic Party, SDP, in Delta State, Oke Idawene yesterday, berated the All Progressives Congress, APC, for taking Nigeria's economy from the largest in Africa into recession, saying the party and the People's Democratic Party, PDP had failed Nigerians.
Fielding questions from newsmen, Idawene noted that the country, under the PDP was characterized by looting of the country's treasury, saying "With the 16 years they ruled, we are not where we are supposed to be. We then thought PDP was not the answer to the country's problems and APC came in and became worse off.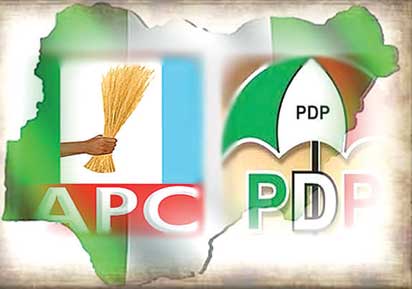 "We ought not to be in recession; APC was given the largest economy in Africa but today we are crumbling. APC has to leave for another mega party that has good vision for Nigeria.
Commending the Senate for passing amendments to the 2015 Electoral Act to pave way for the Independent Electoral Commission, INEC to use electronic voting in the conduct of elections, he said "This will help to checkmate election rigging and help to produce sellable candidates."
He disclosed that the SDP was strategizing "to take over Delta state; we are going to start registration of new members, restructure the party and tell Deltans that SPD has come to give them a better platform to get good leadership."