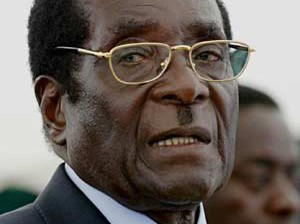 Mugabe
Zimbabwe is considering adopting legislation against corporal punishment for children, Health Minister David Parirenyatwa, said on Friday.
A High Court ruled on Wednesday that corporal punishment is unconstitutional at both school and home.
The minister said the government was analyzing its response.
The case dealt with a complaint by a parent whose six-year-old child had serious bruises after being beaten by a teacher for failing to finish homework.
Tendai Biti, the lawyer who represented the parent, told dpa that President Robert Mugabe's government should introduce heavy penalties for corporal punishment for children, which is not uncommon in the southern African country.
"Unless this regime enacts a child protection act, we are going nowhere,'' Biti said.
"It is unfair to assume that the government does not want to protect its citizens,'' Parirenyatwa responded.
"As soon as our lawyers finish looking at the ruling, we shall be approaching the parliament if we deem it necessary to enact a new law,'' he added.