By Tabia Primcewill
The EFCC in an incriminating report sent to the President alleges that the Senate President, Bukola Saraki and some of his aides and associates, of which his Deputy Chief of Staff, Gbenga Makanjuola, ex-Managing Director of Heritage Bank, Robert Mbonu and other companies, allegedly assisted the Senate President, already on trial for alleged false declaration of assets, in laundering or embezzling as much as N19 billion in refunds from the Paris club loans which should have gone to state governments that made excess payments.
The report was released before Magu's second confirmation hearing which has made many wonder if both events aren't connected. In a country where many state governments can't pay salaries, where government struggles to fund its annual budget as well as its social intervention schemes, these allegations must be tackled head-on.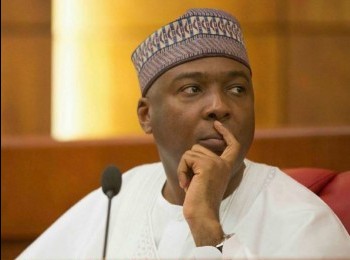 Magu wasn't indicted by any court yet the allegations levelled against him were taken as facts by his traducers. There can't be one rule for some and another rule which applies to others: not in a democracy. The allegations concerning Magu came up in a most suspicious manner, in different conflicting accounts.
Will Magu's replacement have the courage to follow through on his investigations? Will he or she do so with the robustness and vigour which has come to characterize Magu's EFCC?
The EFCC today is feared and truly belongs to no one, so, if the President cannot confidently answer "yes" to that question then Magu should be allowed to continue in an acting capacity.
The irony of a Senate where many Senators have pending cases in court and where its leader is still himself in court for allegations of false asset declaration calling someone else "unethical" is not lost on Nigerians. The President returned to finish what he started. He should be supported to do so or to empower his deputy to play a bigger role, despite the wishes of those in and around government who clearly hate Nigeria.