By Lawani Mikairu
Gabriel Olowo, a former Deputy General Manager, Varig, a Brazilian airline and currently president of the Aviation Safety Round Table Initiative and President/ Chief Execuive Officer, Sabre Network NMC West Africa, while interacting with selected aviation reporters in Lagos said the failures of airlines in Nigeria is mostly due to the harsh government policies and environment. He said that if Richard Branson, owner of Virgin Atlantic Airlines failed in Nigeria, then there is no reason to blame Nigerian Airlines for failing. Excerpts:
WHY do you think domestic airlines fail in Nigeria?
Thirty percent of the failures of the airlines is due to mismanagement of the owners and 70 percent is as a result of government and the harsh economic environment. I have been in the sector since 1973 and I have seen the airlines failing within a space of ten years they started operations. So, there is a common factor. The business of Nigeria Airways was government business. The problem of corporate governance has always been there. The Nigeria Airways was supposed to be repackaged and become a new carrier but the then president said the government is not buying into the repackaging.
The second generation airlines such as Okada Air, Oriental Airlines, Triax, Kabo among others all meant well. Okada said they wanted to prove to the government that they could do the business and they brought a Boeing B747 but that aircraft never flew but was left to rot. Investment was wasted.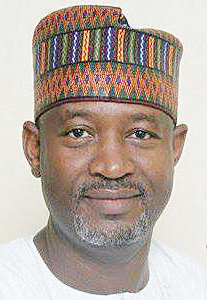 Environment is very hostile for business
He got a promise from then second in command during the Military regime, but we were looking at the airplane everyday as it parked at the airport. It was initially planned to do Lagos-London-Lagos routes. That was on the side of government and this was the same situation for Okada, Kabo Air.
Recently three banks wanted to take over Etisalat due to the debts it owed the banks but the Nigerian Communication Commission and the Minister of Communication intervened and stopped the banks, but there was no indication that the Minister or the Nigerian Civil Aviation Authority (NCAA) made any step to save Arik or even Aero Contractors. Why is it so in the aviation industry?
The Nigerian environment is very hostile for business and our civil servants in the Aviation Ministry (now Ministry of Transport) are supposed to see to the advancement of the sector, ensuring that airlines succeed. They are supposed to measure their progress from year to year. They should tell us the number of aircraft in the last one year, the number of airlines that have increased their fleet over the years, the growth rate amongst others. So, if there is no growth, there can be no development. Aviation Ministry, what are you set up to achieve? Where is aviation? How come Ethiopian Airline took us over? How come South Africa Airways took us over? What is that Ministry doing? The civil service is the government. The President will talk through the minister of aviation, who is responsible for the ministry, even if the Nigeria Civil Aviation Authority is autonomous.
How has the foreign exchange policy affected the aviation sector?
What I am trying to establish first and foremost is the mortality rate of our airlines. Why has it been ten years, after which they die? Belview was 14 years. 30 percent are caused by owners arbitrariness.
Professional managers
Success goes into their head so quickly and they ignore professional decisions and professional managers. In the government environment, there are a lot of factors. Foreign exchange is one that is highly volatile. It has always been like this in the last forty years. Early 1970s, I remember the exchange rate was four naira to a dollar.
During the first coming of President Buhari, we faced the foreign exchange problem and the airlines were running with what was called blended rate. Various banks offered different exchange rates. Foreign airlines were faced with that. About five airlines left Nigeria. I was working for a Brazilian airline, Varig. I was deputy general manager. The airline left this country because of foreign exchange. They had naira in Nigeria, but they could not repatriate their revenue due to scarcity of foreign exchange. Iberia left, Varig, Scandinavian Airline amongst others left.
Since then a big vacuum was created. During Buhari's first coming, there was trade with Brazil; we had counter trade with Brazil. Volkswagen Nigeria was relating with Volkswagen Brazil. We had Sakamori, we had telecom from that country, pharmaceutical businesses from Brazil.
There was huge economy exchange that time, but since the airline left there has been vacuum between Nigeria and Brazil in terms of business interaction. There was huge economic boost between those two continents then. Once aviation link is broken, economy is dead. We lost everything.
As at 1994, exchange rate was around N22 per dollar. Nigerian airlines were selling one hour flight ticket for Lagos-Abuja or Lagos-Kano at N2,200 and at the exchange rate of N22, that amounted to $100. Lagos-Abuja was $100 value in 1994, which was about 23 years ago. Today exchange rate has moved from N22 to N450. Today, an airline sold ticket for N16, 000, which amounts to 30 dollars. Someone in government should raise an alarm over this. Do they want to kill the airlines? If I am in government, I will shut down the airline because this is showing you desperation for cash flow. And they call it promotion. What kind of promotion?
Exchange rate will never make you earn the right tariff because people will not be able to buy the ticket. So, you decide to reduce the price, meanwhile your cost is increasing. The airlines in Nigeria currently are not charging the right tariff after 23 years. If people cannot fly, then do not kill them. If I am NCAA director general, I will shut any airline that charges less than $100.
The recession, which peaked last year, adversely affected the business in Nigeria, but it seems to have affected the airlines more?
The airlines borrowed a lot and their borrowing has dollar content and you do all your sales in naira, how can you get the foreign exchange content? You go to CBN, CBN says N305, which is not available. You spend so much on training, maintenance, so much for distribution. You have to pay dollars for virtually everything. The dollar is not available so, the operators have to go to the black market to get dollars at a higher rate than the rate he sold the ticket. How do you want that airline to service his debts? Because he has started, he cannot kill the business, so he keeps on struggling and he gets to a level that all the creditors gang up against him.
The airlines AMCON has taken what success has it made of them? What is the objective of taking over? The job of the receiver manager is to assess your assets and liability and make up your mind on whether you will revive it or kill the company?
Objective of taking over
All over the world, when a business goes to receivership, he might decide to say since the company is bankrupt; they will keep the business running and make sure the business does not die. They can set all the debts aside and say when the business picks up, they can attend to other things.
I do not think we have bankruptcy law in Nigeria and if that is the case, it behoves  our regulator to find a way to support our airlines having seen how and why they are dying, which is as a result of direct and indirect contribution. If Richard Branson came here and failed, what are the factors responsible? Richard Branson is doing well in Australia, in US and Europe, why did he fail in Nigeria?
The Ministry of Aviation, NCAA and all stakeholders, if Richard Branson failed in Nigeria, then do not blame Nigerian airlines at all. When Branson was leaving, he said Nigerian politicians are carrier destroyers.
They do not follow through an agreement, they cancel agreements. What is going to be the investor confidence?  The NCAA and the Ministry which are supposed to be government agents and decision makers should not have allowed AMCON to do what it did. They will ask AMCON their objective. An airline that went from 30 aircraft to nine and your eyes are wide open. Did the bad economy of the airline happen in one day? The aircraft would have been going for maintenance and not coming back. They are supposed to monitor the economic health of the airlines on a daily basis.
The airline fill the forms and the NCAA has the right to make sure it is correct. When you are talking about capitalisation in this sector, it is not like the banks. Capitalisation is not liquidity. Our NCAA must be ready to see how liquid the airlines are. If they are not liquid, they must find out why and you must account for his problem of liquidity and where he can account for it, you realise that revenue is not covering cost; you have a job to do.
Nigerians are watching to see the development in the new management of Arik Air. What is the hope that they will be able to revive the airline?
Personally, I have no hope on AMCON because antecedent has not convinced me otherwise. The way they have been moving in the last three to four weeks, I see no hope. They took over Aero Contractors and I haven't seen anything after that.
They removed the CEO of Aero and sent him to the Nigerian Airspace Management Agency (NAMA), they brought in the chief pilot from Arik to Aero, all their postings have been haphazard, so I see no hope but I pray that they don't kill the airline. The airline must not go under. It is not about paying off the banks but it is an in-depth understanding of the cause of the problem. If there are priority allocations of foreign exchange to some sectors, even religion, this is a very sensitive sector for FX allocation.
Airline operator
If the airline operator has borrowed with huge FX content, and FX has gotten to such an alarming rate, then there is a problem. For foreign airlines, they reduce frequencies, they are cutting their expenses, their bigger operational base are not in Nigeria. So, all they do is sell here and move their money. So, they know how to handle their problems.
The Nigerian airlines' home is here. Somebody needs sympathy for them and that sympathy should be from our own government, our NCAA and the Ministry. I see no reason why we cannot call the airlines together and find a way to make them strong. If I have my way, I will merge all of them into one without killing their individual identity.
The total aircraft for Nigerian airlines today is less than thirty. South African airways has 53 aircraft, Ethiopian airline has close to 100. We can bring our airlines together and do a very robust schedule for all their airlines put together.
As a roster the first airline for flight one, the next flight will be used as flight two. If the first airline does not go for any reason, the second airline can go, while the third airline can be used as flight three. The schedule will be maintained. So, you will be competing to do your flight because you are on the schedule and I will do 1000 flights using all the aircraft. I will use technology. If they can grow their fleet, they will continue to grow it to make it efficient. If you are going to position the aeroplane, we must have a standby. If you cannot position it in 30 minutes to take off, then the airline on standby will move in.
The issue is policy. The NCAA just needs to ask for the airlines' airworthy aircraft; we can have two strong competitors. This is to reduce competition and improve standard because NCAA will not take rubbish from any airline. That is what Imo Air is trying to do. Imo Air operated by Dana Air that is the concept. It is done all over the world. If you go to the United State that is what is done. American Airlines operated by different operators. American Airlines has robust schedule and it is not operated by American Airline aircraft but aircraft under the supervision of American Airline.