TOMATO growers in Kano State lost over N2 billion to Tuta Absoluta, the pest which ravaged tomato farms in 2016.
The commissioner for agriculture and natural resources, Alhaji Nasiru Gawuna, made this known when the governments of Kano, Jigawa and Kaduna states signed a Memorandum of Understanding (MoU) with Rockefeller Foundation on the implementation of the YieldWise project.
The YieldWise project is a three-year programme that is aimed at reducing post-harvest losses in the tomato value chain in the country.
He said that the state government was able to estimate the loss after setting up a committee under Kano State Agricultural and Rural Development Authority (KNARDA) to evaluate the damage caused by Tuta Absoluta to tomato farms across the state.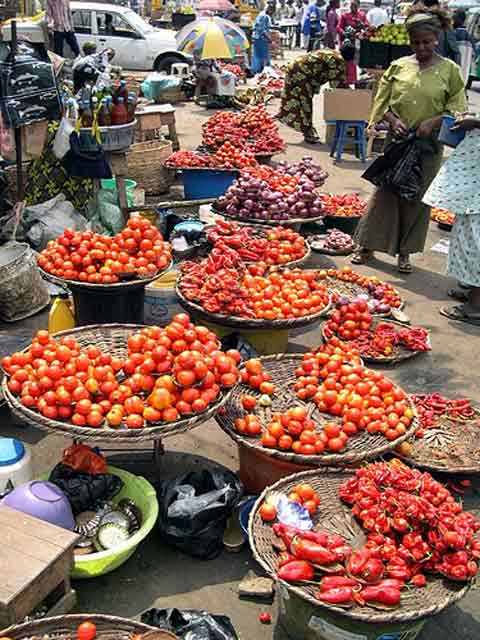 "We are happy to say that this season, a lot has been done and we have not heard any reports of outbreak of the disease," he said.
Gawuna conveyed the commitment of the three state governments to giving the requisite support and backing to the YieldWise project in their states so as to ensure its success.
While commending Rockefeller Foundation for initiating the programme, the commissioner also lauded the farmers for embracing the project.
In his remark, Mr Rafael Flores the Regional Director for Africa, Rockefeller Foundation, said that the project was designed to support tomato farmers in Nigeria, particularly in efforts to reduce their post-harvest losses and increase their income.
"This will be done through farmer training and aggregation as well as market linkages," he said.
Gawuna signed on behalf of Kano State Government, while the Commissioners for Agriculture in Jigawa and Kaduna States, Alhaji Kabiru Ali and Prof Kabiru Mato, signed on behalf of the two state governments.
Rockefeller Foundation is executing the YieldWise Initiative in three African countries — supporting the cultivation of tomato in Nigeria, maize in Kenya and mango in Tanzania.