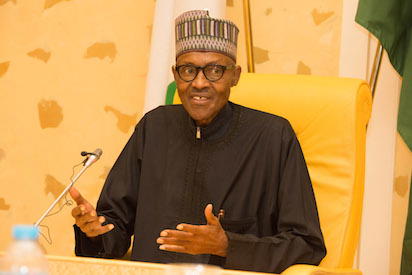 PRESIDENT BUHARI RETURNS
The news on the arrival of Mr. presidents has filed the ears of those who wants to be informed perhaps has  gone everywhere  and has doused tensions and  insinuations about his health condition. This journalists found it important to take a walk to Kogi state to know their heart felt intentions and how their joy knows no bound about his return.
In Lokoja, Kogi State, the residents have expressed mixed feelings over the return of President Buhari back to the country.
In separate interviews with newsmen, some of them expressed joy over his return, while others opined that the President should have enjoyed a much longer rest.
A legal practitioner, Mr Peter Bolaji, saidthat his return was good news and thanked God for restoring his health and bringing him back safely.
"We urge him to immediately continue his good works; he should continue his commitment and determination to eliminate corruption, end insurgencies and bring the country out of recession as soon as possible," Bolaji said.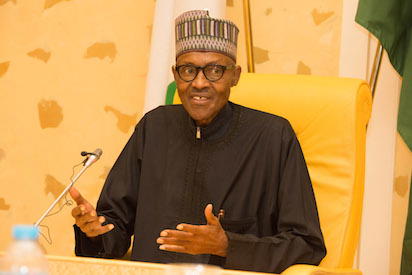 A former Deputy Director in the ministry of information in Kogi, Mr Yomi Adewumi, however told newsmen that the president's return could only make sense if it was accompanied by a clean bill of health.
"What is the point, if he came home today, only to be ferried back to London a week or two later?
"Now that he is back, we should not be told, soon afterwards, that he has returned to the UK for further medical treatment," Adewumi said.
A civil servant, Mrs. Aisha Usman, expressed gratitude to God for the return of the president.
"Now that he is back every, the rumour about his death has been finally laid to rest; we are sure now that our President is not dead.
"We are glad that he is back home and pray God to perfect his health to enable him work toward pulling Nigeria out of recession because Nigerians are suffering," she said.
Mr Mike Abu, former Chief Press Secretary to former Kogi Deputy Governor, told newsmen that Buhari's return was a good development because Nigerians had always prayed for him.
"We expect him to get back to action at once; we also expect him to try to rest in between, because we understand that he still needs some rest. "The challenges of our country are so enormous and should not be allowed to affect his health.
"We believe some practical positive steps have been taken by the Acting President, Prof Yemi Osibajo, while the President was away and we want him to leverage on them.
"Osibanjo has made meaningful gains in the efforts to restore peace the in Niger Delta. He has also improved the fortunes of the exchange rate and curbed the activities of herdsmen; we want Buhari to build on that," he said.