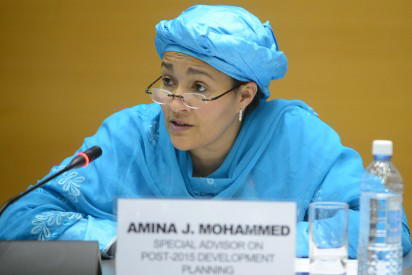 Amina Mohammed
Kudos also to Amina Mohammed, the new Deputy Secretary-General of the United Nations.   Previously, she was Minister of Environment and in charge of the HYPREP (Hydrocarbon Pollution Restoration Project) in my part of the country, Ogoniland.
HYPREP, which was started by ex-President Goodluck Jonathan and revived by President Muhammadu Buhari, was about remediating the terrible damage caused by oil exploration and production. And Hajiya Mohammed may have handled this tough challenge very successfully at the end of the day. But she didn't stay long enough to achieve much within this context; and, frankly, I had serious reservations about her modus operandi.
The Bottom Line is that I don't feel able to describe her as effective. But it's pretty major for a Nigerian woman to reach such a heady height in an international organisation like the UN. And I wish her luck with all of her future endeavours.