By Tabia Princewill
One of the few states in Nigeria where things work has always been a victim of the short-sightedness of politicians in Abuja who fear an independent Lagos. They would rather it remained a big fish in a small pond than become a fully-fledged city-state with all the legal backing of such a concept which would enable further progress for all.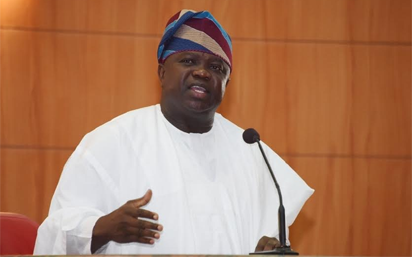 Despite this, successive governors have done their best to create, often out of thin air, and with little support from the centre, progress and development. So, in the same vein, the Lagos State Government is about to present a bill in the House of Assembly which seeks to regulate the employment of domestic workers.
The provision of ID cards in Nigeria is perhaps one of the biggest and recurring scams which have plagued the federal government for decades, with contracts being awarded and re-awarded to no avail. It is near impossible in Nigeria to know any one's true identity (or in fact whether they possess the degrees or certificates they claim to hold). Governor Ambode should present this new law as a template for all other state governors to emulate in order to combat kidnapping, insecurity and child trafficking from fake recruitment agencies claiming to procure employment across Nigeria. Lagos remains the standard bearer of governance in Nigeria, whether any chauvinistic cabal seeking to whittle down its contributions admits it or not.