By Clifford Ndujihe
RESIDENTS of Ailegun/Burknor community in Ejigbo Local Council Development Area of Lagos State have vowed to resist outrageous bills and called on the Ikeja Electricity Distribution Company, IKEDC, to provide them pre-paid meters without delay.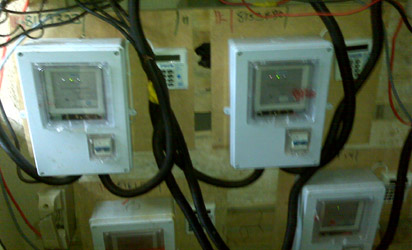 Speaking through the Ailegun/Burknor Community Youth Development Association, ABCYDA, the residents said the outrageous bills are worsened by irregular power supply.
ABCYDA Chairman, Mr. Agunwa Ugochukwu said the community needs pre-paid meters and constant electricity supply, saying the community has been in total darkness for months, which he said had negatively affected businesses and social lives of the people living in the area.
Narrating their encounter with the Oke-Afa Unit of IKEDC, he said: "When we demanded for pre-paid meters, they said the exchange rate is high, they also said the areas given pre-paid meters are under Eko Disco. Where is Eko Disco getting the meters from? These people are corrupt; they are making money for themselves, not  government and we the youths have decided that we cannot take it any longer.