By Chinonso Alozie
Owerri— A non-governmental organisation, Citizens Centre for Integrated Development and Social Rights, CEDESSOR, yesterday, said the proposed  media bill, by the Imo state House of Assembly, "suggests that it will only benefit politicians."
Director of CEDESSOR, Mr. Emeka Ononamadu,  stated this, while speaking to Vanguard in Owerri.
He said he was surprised that the bill was never discussed with the members of the public before  it passed  the second reading and is currently  at the  committee stage.
Ononamadu said: "This proposed bill has gone to committee stage. No one knows when it started the journey to get to committee stage. But now that Imo people are aware, we will be vigilant until the death of the bill."
He also gave reasons why the bill, sponsored by the Deputy Speaker, Mr. Ugonna Ozuruigbo, should not see the light of the  day.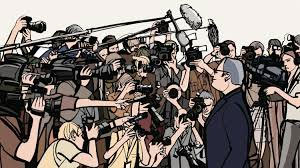 He said: "The bill does  not have any provision that shows how citizens will benefit from its application. All the contents suggest that it will only benefit politicians  and politically exposed people who  fear the power of mass media."
"Imo State is not notorious with media abuse. There are many national laws and policies that take care of what Imo State wants to control.
"According to Section 5 sub 2&3 of this law, The NBC automatically loses control of every newspaper medium in Imo State since they (Imo Media) would now have to comply with the new ethics/standards which are incompliant with the NBC code.
"Is this not against the constitution? This would subsequently/eventually metamorphose to all mass media, including TV and social media, in Imo State.
"In section 6, it contravenes the freedom of the press as issued in the FGN 1999 Constitution. This is not a military regime, this is gagging the press… section 7.
"Non-compliance with this submission/registration exposes newspaper proprietors to risks of sanction and extinction, at least out of Imo state particularly, and it is also possible that the management of this new law would use this as a witch hunting tool.
"Thus whosoever refuses to dance to the tune of sycophancy is subjected to sanction, incarceration, and/or victimization, and ultimately, denial of license. What happens to media that writes about Imo state from other states?
"7 Section 10, This law requires the name and address of proprietors or editors instead of the newspaper address and name on the paper imprint. This section will   expose the publishers and editors   private residence to criminal agents."