By Anthony Ogbonna
"Just forget it MMM is dead, Guiders finally tell participants"
The popular ponzi scheme, Mavrodi Mondial Moneybox, MMM, has again announced it would freeze some Mavros of its participants and introduce new measures to 'serve them better.'
In a latest release to its participants on February 22, members of the ponzi scheme saw in their various Pos(Personal Offices) a message sating the plan to launch the new rules which will "stop the growth of  confirmed Mavros acquired before the 1st of January 2017 and freeze the bonuses received before the 1st of January 2017 so that limited withdrawal of Mavro-2016 will include only contributions, not bonuses."
PO means personal office. It is the site's environment displayed for every member to participate in its activities.
Mavros are virtual money-equivalent access to cashing returns on funds invested in the scheme.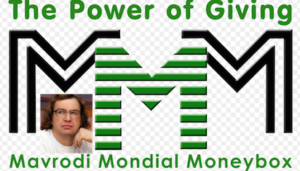 The message read thus:
"You constantly reproach us stating we don't listen to your opinions however we really do. We try to carry out the most reasonable and efficient suggestions immediately.
Particularly, in accordance with your suggestions, we will soon take the following measures:
We will stop the growth of confirmed Mavros acquired before the 1st of January 2017.
We will freeze the bonuses received before the 1st of January 2017 (so that limited withdrawal of Mavro-2016 will include only contributions, not bonuses).
We will introduce a new rule according to which the withdrawal amount cannot exceed triple amount of the provided help (so, GH cannot exceed PH more than in 3 times)."
Recall that in November 2016, the ponzi scheme first froze the Mavros of its participants, raising anxiety and controversy on whether it would ever pay back to Nigerians the millions of money they invested in it.
However, after a month's later, it announced it had unfrozen the Mavros but ever since its return, the participants are yet to get either their invested capital back nor the promised returns on them.
Promoters of the scheme were equally not resting on their oases in constantly convincing their down-liners whom they introduced into the scheme that it would come back to status quo ante.
But, almost two months since its return, the members kept receiving information about planned changes in the scheme.
While others have had suggestions of forgoing the money they invested before 2017, others have been told to keep investing in order to have access to withdrawals.
The latest announcement has equally raised more fears and sparked off debate among the participants.
For instance, participants of the scheme who belong to a WhatsApp group page, MMM Nexus Solutions have the following arguments:
One who answers OA said, "With this new policy, I can tell you that MMM has taken the best step towards speedy recovery and sustenance.
I know we have other platforms, but Baba Na baba. Very soon you will understand why baba is baba.
Very soon, you will know that those platforms were not there in the year 1989 when baba started.
But, another, Adebutu countered saying, "My question is , wen will I GH, I don't mind if am getting only my pH back? Or, Is dat  d new trick ? Am not a muumuu ooo ,my pH will be used to pay others and no one will pay me, just like wat as my 2016 pH ,it will not happen."
Another, Martinez wrote," I must confess, there
Is no professionalism in mmm. I PHed 10k so as to help me get all my cash but i was only able to.get the 10k back. It's painful that im gonna lose my 130k to mmm."
Fola lamented, "Wow I cancelled one just now its devastating, the amount available for withdrawal drop from 51.k to 36. K ????????????? The whole thing was 36 plus when I created the order now it was not paid close 7weeks now and it grew to 51k plus and all is removed."
"Just forget it MMM is dead, Guiders finally tell participants"
Meanwhile, last two weeks, the members of the WhatsApp group came online to find the group page's name read, "MMM is dead."
"MMM is dead", participants and members of the popular ponzi scheme woke up to see their Whatsapp  group page name read for close to five hours before returning to its original name, MMM Nexus Solutions.
The group page is managed by supposed "Guiders" who have been consoling the members  and giving them updates on the state of the scheme before and after its supposed return from one month's freezing of access to requesting help, Mavros.
However, ever since its return, no member has successfully 'gotten help" (GH) from the help (PH) they provided before the ponzi scheme froze their Mavros.
Since its return, it has been from one hope of a reaping the harvest to another as the promoters, called Guiders, have constantly fed the members whose money investments in the scheme have been frozen with hopes of it returning to status quo ante.
But it was rather a shock to many of the whatsApp group members on the Saturday the 11th of February, 2017 when their group page changed and read, MMM is dead. Immediately, the members began to talk.
A member, Oladipupo Abdulahi wrote, " I feel for this adetutu. But I must confess forget it,am not a guider and I don't even know how they got to that rank. Just forget it MMM is dead."
However, another member, Khaddy said, "mmm did not put gun on anyone's head to pay. you knew the risk before donating."
Another, Adetutu lamented, "Ogba ooooo,so my money is gone, I did not get any kobo from Mmm but it stole from me ,it is well."
Another, Da'mi Oduolowu said, "Adetutu i feel for u o. I still provided help this week, hoping to get my 2016 mavros released.But all na ofuutufeete"
Sammy, another participant wrote: " Thank God u people r now talking like real human. Hoping for something that has left Nigeria since. Cause I wonder why u keep giving urself hope on something u know is gone. Just convincing urself it will get better and also trying to convince each other U will get ur money back. Na kafancha."
Again, Oladipupo Abdulahi replied, "Have you seen it around lately in Nigeria??? All the u can still log in scope na lie."
But Da'mi Oduolowu asked, "Bhet what if it comes back?"