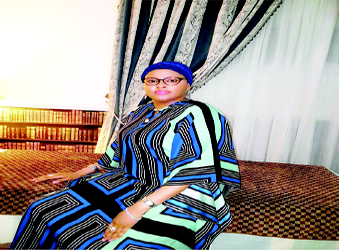 Gumsu Abacha
The multi-billion naira question on the lips of Nigeria's socio-political scene observers is the whereabouts of the overwhelmingly, super gorgeous daughter of Gen. Sani Abacha, Fatima.
Gumsu Fatima Abacha who is adjudged one of the most adorable northern celebrity ladies is an epitome of ageless northern beauty.
Elegant Gumsu who possesses an infectious humility despite growing up in highbrow Ikoyi amongst the highly celebrated silver-spoon now shuttles between the FCT, Cameroon and United Kingdom.
She still enjoys a super solid relationship with her childhood friends and she is rated one of the most fashionable northern celebrity that set the pace for modern northern fashion trend in Nigeria and beyond.