…Asks FG to commence construction of second runway now
By Chris Ochayi
ABUJA— AHEAD of the planned six-week closure of Nnamdi Azikiwe International Airport, Abuja for maintenance, the Nigerian Society of Engineers, NSE, yesterday, kicked against the move, saying that the measure would negatively impact the nation's economy and endanger the lives of air travellers.
President of NSE, Engr Otis Anyaeji, who addressed newsmen in Abuja, said the designated Kaduna International Airport as the alternative airport to be used during the period of closure was not an option.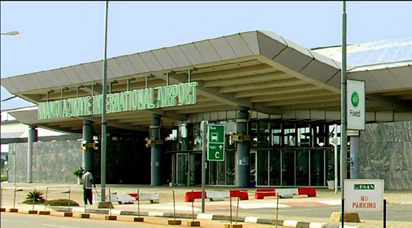 Anyaeji, thus advised that instead of the closure, the Federal Government should immediately commence work on the construction of the second runway in order to save the county from impending huge losses.
He expressed concern over the risk involved in transportation of passengers from Kaduna Airport to Abuja, saying that both train and road transport systems were not acceptable options to convey high profile members of the society from Abuja to Kaduna or from Kaduna to Abuja.
"When you have a train or bus identified to be conveying ambassadors or diplomatic corps, it means you are exposing them to dangers and it is good we don't even go into such venture.
"The aviation sector is a part of Nigeria's transportation network and contributes significantly to the socio-economic growth of Nigeria. Any disruption in the operations of this sector, particularly at an international airport has a huge impact.
"Absence of a second runway at the Nnamdi Azikiwe International Airport, Abuja meant lack of excess runway capacity to temporarily close the main runway for repair. In addition, shutting down the only runway will create enormous ripple effects for the passengers and cargo traffic flowing in and out of NAIA, Abuja, which is an airport hub. In far worse scenarios, committed efforts have kept airports operational while maintenance/repairs are on-going."