By Sebastine Obasi
THE Federal Government must not allow the Olokola Liquefied Natural Gas, OKLNG, to waste, Ode-Omi, host community of the project, said.
Their assertion is coming on the heels of the Nigerian National Petroleum Corporation, NNPC, approval to effect a partial closure of the multi-billion dollar project. Ode-Omi, a riverine community in Ogun Waterside local government area of Ogun State believes that the benefits of the project are too enormous to be allowed to waste.
In a document sited by Vanguard and signed by Adenubi Jacob, the community stated: "OKLNG must not be allowed to waste like Iwopin Paper Mill, Ajaokuta Steel Company and other major projects facing similar challenges. As we are made to understand, the benefits of OKLNG project are enormous and should not be allowed to go unrealised.
"On the 20th of December 2016, an OKLNG team came to the palace of the Lenuwa of Ode-Omi at a community engagement meeting, where it was made known that the OKLNG project office in Lagos was relocating to Abuja. To an average Ode-Omi indigene, this is a systematic closure of the project.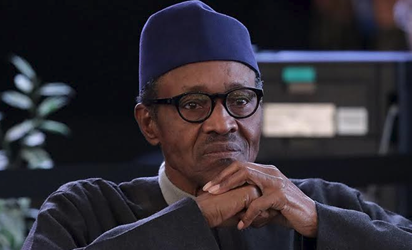 "Is this one of the changes President Buhari promised Nigerians, the Yoruba race, Ogun State and Ode-Omi community during his campaign?" the people asked.
The community further asked for the intervention of President Buhari, as well as other well meaning Nigerians including governors of Ogun and Ondo States, Senators of the two states and traditional rulers from the South-West. According to the people, their land was taken without adequate compensation. "OKLNG was able to keep the community together by promising what was called "top up". Every effort made by the community to sign an MOU with OKLNG was truncated and dismissed by the Ogun State government officials.
Partial closure of the project
The people have in the process of the delay of the project lost so much and the remedy to this loss is OKLNG project," they added.
It will be recalled that the NNPC has directed the management team of OKLNG to move from Lagos to Abuja, signaling a partial closure of the project. Explaining some of the reasons behind the partial closure, NNPC stated; "The non-conclusion of exit formalities for the shareholders has hindered the search for new investors and hence, the funding burden may continue to linger on NNPC for a while.
"Following recent management steer on the project, we have revaluated the budget requirement that will enable us maintain the project on preservative mode from Abuja.
It added, "Consequent on the above, the GED/COO is requested to kindly endorse for GMD's approval as follows: The immediate relocation of all OKLNG project team to Gas and Power Investment Company Limited, NNPC Towers, Abuja and the release of the sum of $4,580,940 to fund the revised 2016 OKLNG project activities on value preservation mode."