By Theodore Opara
Ben Obumselu in his review of Dr. Usoh Kingsley's book on Effective Transportation System: A catalyst for Nigeria's Socio-Economic Development,writes that Nigerian roads are among the most deadly in the world, contributting far more to the national death rate that any other single cause.
According to him, the death toll on our roads is the result of a monumental performance deficit at every level. He submitted that transport is a single simple system and that it is optimally efficient and user-friendly only when its different modes are seamlessly interconnected. Enjoy the review.
Effective Transport Systems is divided, after the introductory chapter, into eight chapters. One chapter is given to aviation. Four chapters deal with  different aspects of transportation by land: in the urban environment, on the highways, by rail, and using pipelines. Four other chapters examine navigation under different headings: inland waterways, coastal shipping, transportation on the high seas, and the operation of seaports and terminals.
What does Dr Usoh have to say about road transport? Comprising ninety per cent of the entire transport system of the nation, embracing in its scope a vast range of vehicular assets starting from okadas, keke napeps, molues, and bolekajas and rising up to luxury buses, SUVs and Rolls Royces; penetrating in its' coverage of every village and every slum, and open to every use, road transport characterizes and defines the nation.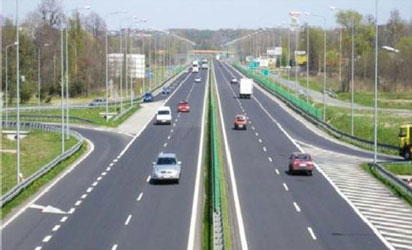 Remote markets
It conveys and delays us in our daily rounds, from our homes to every destination, to our place of work, to the church and the shopping mall; and it carries agricultural goods from the farm to remote markets and bulk containers from seaports to every part of the nation. In all these activities, it defines our lives and dramatizes our hopes and anxieties.
Dr Usoh has 23 carefully itemized discussions of the situation on our roads, most of these discussions being criticisms of road design, road construction and maintenance.The commissions and omissions of regulatory institutions, the activities' of transport companies and the attitudes of road users. In this review, we can only glance at two or three of these issues.
Nigeria's 200, 000 kilometers of roads are probably our biggest national asset. Their replacement value in 2001 was calculated to be between N3.5 trillion and N4.3 trillion which today should be about five times those figures. Of the 200, 000 kilometers, only 35, 000 kilometers are federal roads. In effect, the Federal Government is not a major road provider.
Taking an alfocation of more than 50% as its share of the federal revenue, the Federal Government builds only 17% of the roads which, as Dr Usoh goes on to argue, are planned unprofessionally, constructed without due regard to engineering specifications, and maintained very negligently. For evidence, we only have to look.at the Lagos -lbadan expressway which has given motorists nightmares for many years, at the Enugu – Onitsha expressway virtually abandoned since 2010, and the unmotorable roads in Adamawa State.
These highways were not designed, were not constructed, and were not maintained to carry the traffic which has to use them. Under the heavy pounding of articulated trailers, petrol tankers and the behemoths of the highway, and subverted by floods and gulley erosion, they were torn up, pulverized and rendered dysfunctional soon after their commissioning.
Poor funding is often blamed for the poor state of the roads. Dr Usoh points out, however, that when funds were lying idle after the OPEC revolution in 1974, the specifications were not raised nor was a systematic upgrading of  the national road network undertaken.
Agreement has now apparently been reached that private sector funds must be brought into the system to make up the deficits which are evident everywhere. But nothing can excuse the absurdity of what happened in the last fifty years when roads were built with engineering designs and material specifications which ensured that they collapsed soon after completion.
Pejorative adjectives
About the officials who have presided over this state of affairs, Dr Usoh writes with understandable anger and eloquent scorn. No pejorative adjectives are too insolent' or too gross to haul at them; they are reckless, ignorant, and corrupt. Across the entire spectrum of the transport system:
In the building and maintenance of highways, in the history of the Railways Corporation, and the Nigerian Airways, in the management of the Nigerian National Shipping Line, the Unity Line and in the operation of the Nigerian Ports Authority, what we have witnessed and suffered in the last fifty years, Dr Usoh says, is a shabby display of professional ineptitude and deceitfulness.
A second issue to which Dr Usoh directs critical attention is the intolerable bloodshed on our' roads. Nigerian roads are apparently among the most deadly in the world and it has been said that they contribute far more to the national death rate than any other single cause. How does this come about? This is one of the major themes which Dr Usoh discusses in great detail providing eight pages of diagrams and statistics in the main body of his text and 52 pages of additional statistical information in the appendices.
We maim and kill so many of our countrymen on the roads:
Because a very large number of our public transport vehicles are not roadworthy; they had indeed died and been buried in Europe before resurrecting as tokunbos in Nigeria.