*As Customs shares 40,000 bags of confiscated rice to IDPs
*To go after banned goods, transporters
By Soni Daniel, Chioma Obinna, Victoria Ojeme & Gabriel Olawale
LAGOS— The heightened tension over the importation of plastic rice into Nigeria has been clarified by National Agency for Food and Drug Administration and Control, NAFDAC, which said that there was no plastic rice in the country.
However, NAFDAC's Acting Director General, Mrs. Yetunde Oni, at a joint briefing with the Deputy Comptroller-General of Nigeria Custom Service, Mr. Umar Ilya, confirmed that a consignment of contaminated rice is in the country and warned Nigerians not to consume same, as it could be injurious to health.
The NAFDAC boss also presented the final laboratory result on the suspected commodity, confirming that although the rice is not plastic, it is unsuitable for human consumption.
Oni said the agency had, therefore, decided to set a date for public destruction of the confiscated consignment since it had failed what she called integrity test.
Oni said: "Based on the above laboratory result, the product is not plastic but rice contaminated with micro organisms above permissible limit, hence the seized rice consignment is unsatisfactory and, therefore, unwholesome for human consumption. The consignment, upon handover by the Nigeria Customs Service, shall be destroyed."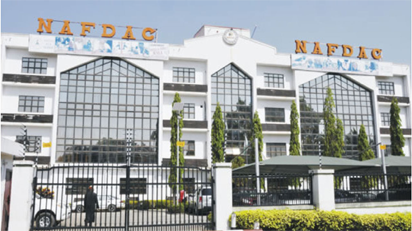 Customs shares 40,000 bags of confiscated rice to IDPs
The Deputy Comptroller-General of Customs, Mr. Ilya, announced that the service had begun a vigorous move to stem the tide of smuggling of rice into Nigeria so as to reduce the adverse economic impact on the country and its people.
Ilya, who gave a warning signal to rice smugglers, noted that the service had shared the over 40,000 bags of rice seized in recent times to Internally Displace Persons, IDPs, in the North-East and would continue to embark on such raids on rice smuggling routes until the illegal practice was stamped out.
He warned that irrespective of the outcome of the findings by NAFDAC, the NCS would continue with its drive of ensuring that fake and banned goods were not allowed into the country.
He said as part of the move to curb illegal importation, the NCS would, henceforth, be going after the banned goods and the owners of the means of transportation used in ferrying the goods into and within the country to serve as a deterrent to potential smugglers.