Abuja- The Infrastructure Concession Regulatory Commission (ICRC) says  it is crucial for the Federal Government to  look beyond  the budgetary provisions for the  delivery of infrastructure in the country.
The Director-General of the ICRC, Mr. Aminu Diko, made the call at the 4thquarter meeting of the Public Private Partnership (PPP) unit Consultative Forum in Abuja on Thursday.
Diko said it was also necessary  for government at all levels to key into the PPP method of infrastructure delivery, given the current economic crunch in the country.
Diko, represented by the Director, PPP Resource Department of ICRC, Mr. Mike Ohiani, said that looking beyond budgetary provisions required the overall commitment and adherence to the key requirements of PPP.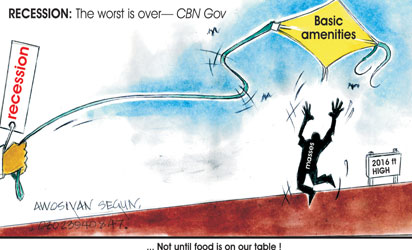 According to him, the PPP requirement includes the development of bankable and viable projects for prospective private investors.
Other requirements for archiving the PPP model of infrastructure development include a competitive and transparent bidding process and effective monitoring of contractual obligations.
He, however, said that PPP was not the only option to bridge the infrastructure deficit in the country, but an opportunity to prove to the world that Nigeria could be a part of activities in the international development.
He commended the quick efforts and response of the Ministries, Departments and Agencies (MDAs) to ICRC's request for inputs in its scheduled 2017 pipeline of projects.
He said that the ICRC is committed to providing stakeholders the platform to accelerate knowledge of the rudiments of PPP, especially among personnel in the MDAs.
Diko expressed belief that the quarterly PPP forum would remain a veritable avenue to develop the capacity of various PPP units in the MDAs.
Diko said the platform was a key vehicle to delivering sustainable PPP projects in the country.
The Director-General of the Nigeria Maritime Administration and Safety Agency (NIMASA) Dr. Dakuku Peterside, said that the quarterly meeting aimed at educating members, was a welcome development.
Peterside, represented by Alli Ndaba, Director and Head of Abuja office of NIMSA, said that the agency would always partner with ICRC on its effort to ensure infrastructure delivery in the country.
According to him, if adequate provision of basic infrastructure is archived in the country, the nation's maritime sector is in a position to unlock the opportunities in the sector.
He said said it would be possible because of Nigeria's strategic location, population and its volume of trade in the African region.
He said that NIMASA was involved in some PPP initiatives.
According to him, the initiatives include maritime safety, which encompasses search and rescue, maritime domain enhancement, port and flag state responsibilities.
Other initiatives include pollution response and prevention, capacity building, ship building and ship repair yards, ship salvage, ship breaking and recycling.
Dakuku called for improved PPP efforts to provide the needed infrastructure for the development the nation's economy.