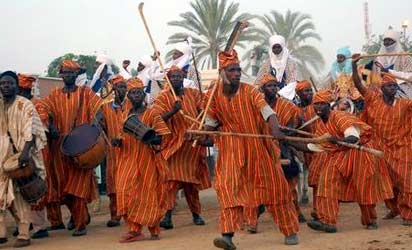 The population of Hausa speakers in Nigeria has reached about 120 million, a colloquium has said.
This was contained in a communiqué issued on Thursday at the end of a one-day colloquium organised by the Department of African Languages and Cultures, Ahmadu Bello University (ABU), Zaria Kaduna State.
The communiqué, which was signed by Dr Balarabe Danladi and made available to the News Agency of Nigeria (NAN), said numerical strength, was a major consideration in which language becomes official.
"This is because, it has speakers all over the world and the speakers are grouped into native and non-native speakers.
"In Nigeria, native Hausa speakers exceed 70 million and non-native speakers who use Hausa as second language are likely to be between 40 and 50 million on a conservative estimate," it added.
The communiqué said it had also been observed that more than one-third of the total population of Nigeria, understood Hausa language, and that for being widely spread, within and outside Nigeria had established the fact that "Hausa is a lingua-franca in Nigeria.
"This position has made it easier for Government to promote Hausa to the level of an official language in Nigeria.
"The argument is that a language that acquires lingua-franca status demands little effort from the government and scholars to qualify as an official language", it noted.
It said Hausa language is used in Mosques, Churches, business transactions and a host of other social and political activities.
The communiqué said Hausa language had international recognition which served as a good index to initiate the process of making it an official one.
It said Hausa had been recognised internationally in various spheres such as Microsoft, foreign universities, international media, Face book and other international works, and that adoption of indigenous language, particularly Hausa, would facilitate national growth and development. (NAN)