By Donu Kogbara
This has been a bad year for the majority of Nigerians. We have been plunged into recession. Prices have soared and people are struggling for basic survival.
Meanwhile, the recent legislative elections in my home state, Rivers, were marred by violence and scandals, thanks to do-or-die politicians and their collaborators.
Then there is the heartbreaking video that has gone viral – the one in which soldiers who are fighting to keep us safe beg the President for food and water.
As if this wasn't enough doom and gloom, I've just  read a seriously depressing  article titled "Buhari Faces Spreading Opposition as Nigerian Economy Slumps".
The article, which was published by Bloomberg, the American/International news service and was co-authored by Dulue Mbachu, Paul Wallace and Mustapha Muhammad, paints a very grim picture of the status quo.
It admits that President Buhari was "dealt a very poor hand" upon taking office and points out  that the President urged Nigerians, on December 12th, "not to lose faith in the ability of this administration to make a difference in the lives of our people", and that he has ordered the attorney-general to investigate some of his top aides who have been accused of corruption.
Firestorm of criticism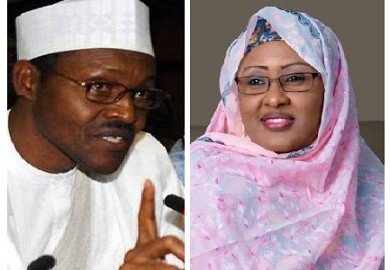 But the article lists the promises that he has not been able to keep and quotes those who say that he has made things even worse than they were – including a Kano hat vendor who campaigned for him last year and now regrets his decision [because) "I didn't know voting for him would mean more hunger, more suffering."
The article goes on to mention the "firestorm of criticism" Buhari is facing and the possibility that disgruntled members of his own party will link up with some of their former opponents and form a new party that can challenge him if he seeks re-election in 2019.
"Even Buhari's wife, Aisha, has lost patience," say the writers, reminding us that when the First Lady was interviewed by the BBC in October, she complained about the clique that surround and allegedly control her husband.
But it's the concluding sentence of this article that upset and worried me most: According to Manji Cheto, senior  vice president for West Africa at New York-based Teneo Intelligence,  if Buhari and his team cannot turn things around next year, "I don't see how they'd be able to keep people off the streets."
The last thing we need is for things to reach boiling point and explode; and I am praying that the President succeeds in getting us out of this slough of despair.
It is very difficult to shrug off anxiety and feel festive when your country is going through such toxic tensions. But Christmas is supposed to be a merry time; and I've managed to find a couple of happy stories to share with Vanguard readers.
Firstly, I'd like to congratulate Bond FM for spreading some Yuletide joy and coming up with an original entertainment initiative – an "Xmas Fun Train Ride" from Lagos to Abeokuta tomorrow (Christmas Eve) on its air-conditioned new train.
I don't know anyone at Bond FM, but I and other journalists are often approached by people we don't know from Adam; and when information about this event was emailed to me, I decided to advertise it free of charge on this page because it's such a nice, uplifting idea. Reading the online flyer put a smile on my face.
Traditional  arts and crafts
I love it when Nigerians use their brains and find honest, creative, innovative ways of making money and adding value to the society in little as well as big ways.
Anyway, the train journey will start at 9am in Ebute Metta Alagomeji and will last 4 hours. During the ride, children and adults can relax, make new friends and enjoy games, competitions, a live band, comedy acts and karaoke.
There will be much laughter, singing, dancing and eating on board, plus a "red carpet" and a one-hour shopping stopover in Abeokuta that will delight those who are interested in buying traditional arts and crafts, including adire.
There are 400 seats on the fun train. Tickets, which are being sold on a first-come-first-served basis, are N5000 each; and there are 3 payment methods:
Go to the  Bond FM HQ at Adekunle Fajuyi, GRA Ikeja
Or
Pay into GTbank PLC
account name: Savvy Creative Solution
account number 0106128535
Or  call Bode on 0903 348 5194.
I hope everyone who makes it has an absolute ball!
Story for Christmas
Another nice story for Christmas: The Church of England has just appointed a Nigerian,  Woyin Karowei Dorgu, as the 13th Bishop of Woolwich, a London parish.
Reverend Dorgu, a medical doctor, was born, raised and educated in Nigeria; and he will be consecrated next March 17th  at Southwark Cathedral in London.
There aren't many non-white senior Anglican clerics in the UK and only one other black bishop – John Sentamu, the Ugandan Archbishop of York – has been consecrated in the UK.
Reverend Dorgu hopes to encourage more ethnic minority people to follow in his footsteps: "Quite a lot of Nigerian Christians [in the Woolwich area] are from an Anglican background," he told the British Guardian newspaper.
"I hope my appointment will be a model. Seeing someone from a similar background could be a catalyst for dialogue between the Church of England and black majority churches and Nigerians looking for a spiritual home."
Rev Dorgu's name tells me that he is a Niger Deltan. So kudos to him and us and MERRY CHRISTMAS TO ALL OF MY READERS AND THEIR LOVED ONES!!!