By Demola Akinyemi
ILORIN—Senate President, Dr. Bukola Saraki, and former Speaker of the Kwara State House of Assembly, Yissa Benjamin, are currently locked in a war of words over non-clearance of the latter as executive commissioner of Nigerian Communications Commission, NCC, by the Upper Chamber of the National Assembly.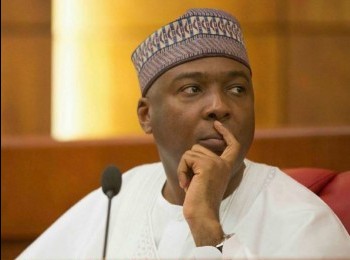 While Benjamin accused Saraki of being behind his ordeal, Senator Saraki accused the former of playing on sentiments, absolving himself of blame in the former speaker's travails.
Benjamin, who spoke at a briefing in Ilorin yesterday, insisted he was eminently qualified for the appointment, even though the Senate said he was not, because of his training as a nurse.
He said: "From the very day of the announcement of my nomination, there had been talks that I was going to be a victim of vicious politics by local politicians in my home state of Kwara.
"I have been inundated with calls by people who called themselves loyalists of the Senate President and who have been beating their chests that without the endorsement of the Senate President my clearance would never see the light of day."
However, according to a statement by Senate President's spokesman, Yusuph Olaniyonu, Benjamin was playing on sentiments as "the Senate President cannot override the decision of the majority.
"Why doesn't he address the specific issue of why the Senate rejected his nomination?
"If the President feels very strongly that the NCC cannot function without this nominee, the President can get the nominee to correct the anomaly raised by the Senate committee, which screened him and then represent his name to the Senate for reconsideration."