By Omeiza Ajayi
ABUJA—GOVERNOR  Godwin Obaseki of Edo State has said his government is working to attract more development and investments to the state, even as the government is striving to ensure that the 2017 budget proposal gets to the state's House of Assembly before  December 15.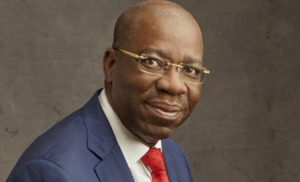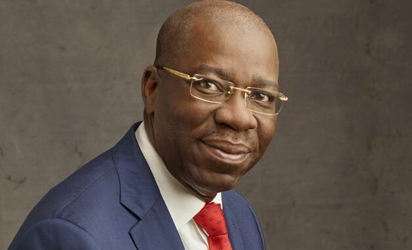 The governor spoke in Abuja after his visit to World Bank Country Office, the Federal Ministry of Finance and the Ministry of Budget and National Planning.
At the Ministry of Budget and National Planning, Governor Obaseki, who met with the minister and other top-level administrators in the ministry, expressed his determination to work closely with the ministry to attract more development to his state.
According to him: "I came to visit very senior officials of the Federal Ministry of Budget and National Planning to make sure that Edo State keys into the Federal Government's programmes aimed at sustaining the development of this country and also getting the country out of recession.
As you are aware, there are social intervention programmes that are being finalised by the Federal Government that would help to create jobs, boost the economy and sustain the current economic reforms being driven by the current administration. We do not want Edo to be left out, we want to be a key participant.
"We will submit our budget before December 15  and that is one of the reasons we are making these visits to be sure of the amount of donor funding or support that we need to include in our budget."
At the World Bank, the governor sought the input of the institution as the state prepares its 2017 budget, explaining that  the bank would provide a lot of technical support to the state in sectors that could accelerate economic progress and job creation.