•MTN complied with extant laws, regulations – Pascal Dozie
•Allegation could cost Nigeria Foreign Direct Investors – ICT experts
By Prince Osuagwu
The $13.92 billion repatriation allegation Senator Dino Melaye, (APC Kogi) brought against MTN Nigeria, September, has yet to stop attracting reactions from the Nigerian public.
The allegation by Melaye which has divided opinions among players in the Nigerian telecommunications industry, says that MTNN, "between 2006 and 2016, through four Nigerian Banks and Minister of Industry, Trade and Investment, Dr. Okechukwu Enelamah, moved over 13.92 billion dollars out of Nigeria".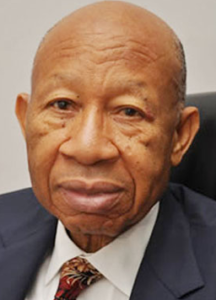 While some see it as a paradigm shift from the usual "anything goes in Nigeria" syndrome, many others feel  it's one attack too many on the goose that lays the golden egg in the Nigerian telecommunications industry.
MTN Nigeria has equity contribution of $402, 035,000; Debt capital of N329 billion, and Offshore loan capital of $1,297,000,000. The company has paid over N1.6 trillion to the Government in Taxes, Levies and has 78 Trade Partners, 95 Data Trade Partners and 25 Convenience Channel Partners.
Also part of the reasons the company is regarded as the goose that lays the golden egg, included creating directly and indirectly over 500,000 jobs in Nigeria; connected a total subscriber base of 60.07million and made over $16 billion investment in infrastructure and services.
However, it seems to be generally accepted among all opinions that the allegation of illegal repatriation against it should be thoroughly investigated in order not to suffer the innocent or allow the corrupt to go free.
Meanwhile, a few who spoke to Saturday Vanguard expressed concerns that already the telecom operators are losing expected revenue estimated at about N127 billion annually as a result of infractions of the laws and if concerted efforts are not made to balance government interest and that of the operators, it may lead to the country grossly losing valuable Foreign Direct Investments, FDI.
Others, however wanted the allegation thrashed based on lack of merit, claiming that there were so many loose ends in the allegation that make it unbelievable.
For instance, a Lagos based telecom engineer, Oladapo Olukoya said: "I don't want to dwell on the antecedents of the person making these allegations but you can clearly see some holes in that allegation. How can a serving minister be involved in a company's internal affairs? Even if he was an investor in the company, does it give him the leverage to be part of decisions by the company to repatriate funds? It's all ridiculous, to me"
Recall that while defending his company at the Senate committee on Banking, Insurance and other financial institutions, Chairman of MTN Nigeria, Dr Paschal Dozie exonerated Dr Enelamah from any involvement in MTN affairs: "We would like to state that Dr. Enelemah has never been a director or shareholder of MTNN.  He is also not the owner of Celtelecom Investment Limited and is neither a promoter nor a shareholder in Celtel Funded Shares SPV (now NISPV Limited). "In addition, we state that Dr. Enelemah did not make any investment in MTNN on February 7, 2008 and did not repatriate any capital divestment proceeds on February 8, 20083
Making his own defence on the same allegation, Dr Enelemah expressed shock that his name was mentioned. He queried the rational on which someone would assume that he would be consulted, even if MTNN were to repatriate money legally or illegally.
He denied ever having any involvement whatsoever with MTN Nigeria's financial decisions: "I served as the CEO of Capital Alliance Nigeria Limited (CANL) between 1998 and 2015.CANL is a wholly owned subsidiary of African Capital Alliance ("ACA"), an Africa focused private equity firm with investments in carefully selected companies within and outside Nigeria, including MTN Nigeria.
"A fund managed by ACA, alongside other minority shareholders, invested in MTN Nigeria through Celtelecom. I was never the owner of Celtelecom as alleged by the Senator;neither was I ever a Celtelecom shareholder. Instead I was a director of the company,representing the ACA managed fund.
"Investors do not have responsibility for remittance of proceeds from the
company they are invested in. Therefore, at no time was I in a position to transfer funds out of Nigeria on behalf of MTN Nigeria, and at no time did I transfer any funds out of Nigeria on behalf of MTN Nigeria. As it relates to Celtelecom's investment in MTN Nigeria, it is important to note that the entire process for applying for and using CCls was done by MTN Nigeria.
"I resigned all board positions, including from ACA and Celtelecom, consequent to my appointment as a Minister of the Federal Republic of Nigeria" he added.
Dr. Enelamah however said that he welcomes Senate investigations into the allegation, particularly as he believed it would exonerate him and prove that Melaye's allegations are baseless and without merit
Earlier in his own defence,  Dozie had vehemently denied that MTNN repatriated any money illegally. He said that:  "All monies repatriated by MTN Nigeria between 2006 and 2016, were all in respect of payment of dividends and capital divestments. He also said that such monies originated from legitimate foreign direct investments into the company even as their repatriations complied with extant laws and regulations.
In response to the allegations of unscrupulous violation of the foreign exchange laws levelled against the company Dozie denied all suggestions or allegations that the company's bankers in violation of the FEMM Act and Foreign Exchange Manual, repatriated $13.92  billion illegally out of Nigeria.
Stating his defence, Dozie argued that "the allegation that MTNN illegally repatriated $13.92 billion out of Nigeria through its bankers between 2006 and 2016 are indeed weighty and factually incorrect".
He said "Nothing could be farther from the truth for a company that has actually invested over $16 Billion in Nigeria in a space of 10 years". Also denying other allegations, including the incorporation of MTN Nigeria, he said  "Various MTN entities incorporated in different jurisdictions appear to have been confused. MTN Limited ("MTN") is a company incorporated in South Africa and is the parent company of MTNN. MTN is however not a shareholder in MTNN and as such has not repatriated any funds out of Nigeria.
MTN International (Mauritius) Limited ("MTNI") is a company incorporated in Mauritius and is a shareholder in MTNN". He also stated  "MTNN began operations in 2001 with  $284,906,275.96, which was imported by investors in MTNN that was ultimately paid to NCC.
Although a further $117,683,987 was imported by MTNN shareholders as investment in MTNN, the funds were imported in several tranches between 2001 and 2006. Capital importation "A total of $402,590,262.96 was imported into the Country for investment in MTNN by the MTNN shareholders.
These monies were imported at several instances and not in three tranches "The capital was imported over a period of over 10 years via three banks – Standard Chartered Bank, Diamond Bank Plc and Nigeria International Bank (Citibank)".
Recall that MTN was involved in a dispute with the Federal Government over the non-registration of 5.2 million subscribers in 2015. The government subsequently imposed a fine of N1.04 trillion on the firm but later reduced it to N330 billion after negotiations but the company has paid N50 billion of the agreed sum.
Subscribe for latest Videos