•I'm neither a terrorist nor an Avenger, I 'm a freedom fighter —'Gen' Simply
•Come out if you 're sure of your facts — Army
By Ike Uchechukwu
BAKASSI- WANTED  leader of the Baksassi Strike Force, BSF, in Cross River State, self-styled General Simply Benjamin, aka G1, spoke from his hideout,    weekend, saying, he was neither a terrorist nor a Niger Delta Avenger, NDA, member, but a freedom fighter, fighting for the autonomy of his homeland, Bakassi, "illegally" ceded to Cameroon.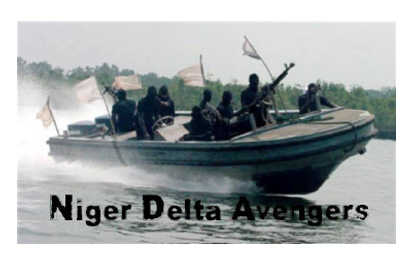 Benjamin, who was declared wanted by the military for militancy and kidnapping, about a month ago, lamented that since Nigeria ceded Bakassi to Cameroon, his people have suffered human rights violations in the Republic of Cameroun.
Alleges FG not complying with GTA
He accused the Federal government of failing to comply with the Green Tree Agreement and soldiers of raping Bakassi women, who they were supposed to protect.
He told NDV on phone: "After demonstrating our willingness to work with the federal government, today my home, my community and people have taken over by the military from 13 Brigade. Bakassi was ceded to Cameroun without  recourse to the Human Rights Act, which stipulates the involvement of the people in decision that concerns them.
"This, indeed,  has brought untold hardship, frustrations, and challenges to the good people of
Bakassi and this is the cause  of my struggle to liberate my people by drawing the attention of the government and the international community  to the plight of the Bakassi people
"In spite of that, certain measures were stipulated as conditions for handing over; these measures were in the Green Tree Agreement, which the Federal government and its Cameroonian counterpart, but    refused to implement it    to the latter," he bemoaned.
According to him," In my struggle I have never destroyed any national asset or terrorized any part of this country. So,    why has the military decided to take over my community and our people ,do they expect us to shut up and continue to endure the suffering meted on us by Cameroon government".
Soldiers purportedly raping our women
While calling on President Muhammadu Buhari and the international community to take a cursory look at the plight of the people of Bakassi with a view to addressing them, he accused the army of committing atrocities in Bakassi.
Neglect and oppression
He asserted:" Painful is the fact that even soldiers on taking over my community have began to sleep with wives and daughters of our fathers, kill innocent people, destroy property, molest and intimidate innocent people. Is this the type of protection our government intends to give us," he queried.
The warlord added: "Is the Human Rights Commission and Mr. President and the International community aware of the atrocities Nigerian Army personnel from 13th Brigade stationed in Bakassi bring to our people?
"Again I want to unequivocally state that I am not a terrorist as people outside are made to believe, but I will not sit down and watch my people suffer from intimidation, neglect and oppression.    I  only  request that Bakassi people should not be treated like second- class citizens," he asserted.
Gen Simply reiterated that Bakassi people were peace- loving and law- abiding people and called on the Federal Government to direct the military to leave the area because they were civilized people, who know their rights.
His words:   "We demand that the modalities stipulated in the Green Tree Agreement be followed to the letter and logical conclusion, we again demand the withdrawal of military presence in Bakassi because we are civilized people who know our rights, if these demands are not met, the Federal Government of Nigeria should expect that Bakassi people will continue this agitation even in generation yet to come and unborn, our right to self determination is sacrosanct; we will continue to agitate for it."
Blatant lies – Army
Contacted, spokesperson for 13 Brigade, Calabar, Captain Kayode   Owolabi told NDV that all those people   insinuating that the army has violated their    human rights should come out with hard evidence or keep quiet because they were just    trying to divert attention and sell their ulterior motive, targeted at smearing the   image of the army.
Owolabi, who spoke with NDV on phone, said that Bakassi was just about 30-minutes drive from Calabar, so anyone could go there and check the false allegations by the suspected militants
His words: "How are you even certain that the person,    who called you is exactly who he claims  to be, they have a target in mind and that is why they are using this tactics to divert attention, Bakassi is just 30minutes drive from Calabar, if they have evidence that the army has violated human rights,    they should bring it out ,and they should stop hiding, let them stop hiding their identity and come out if they can, it is total falsehood and a blatant lie," he said.