By Peter Egwuatu
FORMER senate committee chairman on capital market, Senator, Ganiyu, Olanrewaju Solomon , yesterday stated that the Federal Government need to revitalise the Abuja Securities and Commodities Exchange, ASCE if it is serious at diversifying  from oil to agriculture and other sectors of the economy.
Also, President of Chartered Institute of Stockbrokers, CIS, Mr. Oluwaseyi Abe has called on the need for the Federal Government to ensure speedy implementation of its  new measures aimed at reviving the economy.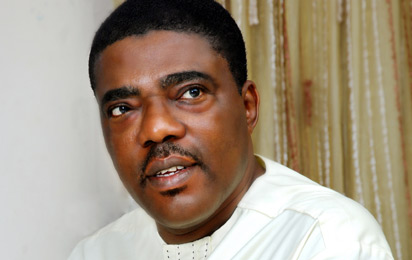 Senator Solomon, who spoke at the 20th Annual Conference of stockbrokers in Lagos said " It is not today that government has been talking about diversifying the economy .This is time for the Federal Government to implement all strategies to boosting agriculture. The revitalisation of Commodities Exchange is key to  boosting agriculture and other solid minerals. If agriculture is enhanced, companies that rely on them for raw materials will grow and be attracted to list their shares on the Nigerian Stock Exchange, NSE."
Meanwhile, the CIS President has expressed optimism in the potency of the government's economic revival strategy, stating that the growth should be equitable and inclusive for enhanced overall development of the economy.
Addressing participants at the conference, Abe explained that the  Conference theme '' Building New Pillars, Creating New Values for Sustainable Development''was of particular importance, coming at a critical time when Nigeria's economy is in a recession, with a threat of depression lurking around.
" We commend the apex bank for the re-introduction and re-modelling of the floating single foreign exchange rate . It is a bold and positive initiative which is in accordance with the tenets of democratic capitalism, which highlights market driven systems, free participation within individual limitations and the ''invisible hand", Abe said.
He noted that this is evidenced in the rate of unemployment currently at 13.3 per cent; 3.3 percent above the recession threshold of 10 per cent, and 7.7 per cent nearer depression benchmark of 20 per cent.
" We are not alarmed or confounded by the turn of events, because we know that Nigeria is a part of a globalized economy and markets, with changing perspectives, where the only constant is change.
"However, we believe that our economy should have been proactively structured and positioned to enable it shift balances and absorb shocks or hits when they occur, without having a severe and destabilizing impact as we are currently experiencing.", Abe said
Abe also noted that drastic change in global oil price destabilized government projections and depleted our foreign reserves because the structure of the economy is monolithic and not shock-resistant.
According to him, "Nigerian economy is precariously supported by a single pillar, with oil as the mainstay, accounting for 90 per cent of exports, 25 per cent of Gross Domestic Product(GDP) and 80 per cent of government revenue. As a result, when the global oil market shakes, our economy quakes."
Speaking as well, the Chief Executive Officer, NSE, Mr. Oscar Onyema, said "The importance of a robust and sustainable domestic capital market cannot be overstated, and access to long-term finance is critical to our economic recovery and implementation of the Sustainable Development Goals (SDG) and other national and global agendas. This morning's theme – Building New Pillars, Creating New Values for Sustainable Development sits at the very heart of the NSE. At the intersection between issuers, investors, and regulators,the Exchange is strategically positioned to influence the adoption of globally recognized sustainability standards by Nigerian businesses."