The Federal Road Safety Corps (FRSC), Zone 6 Command, on Thursday said 267 commercial vehicles had complied with the installation of speed limiter device in the zone.
Mr Jonas Agwu, an Assistant Corps Marshall and Zonal Commanding Officer, made the disclosure in an interview on Thursday in Calabar.
Mr Boboye Oyeyemi, the FRSC Corps Marshal, had in August announced that the agency would commence implementation of the speed limiter device on commercial vehicles from Oct.1.
Oyeyemi said that this was in spite of the numerous obstacles faced by officials.
He said that the obstacles had forced the agency to shift the launching date from initial June 1, 2015 to the new date.
Agwu said that the command, during its implementation patrol from Oct.1 to date, checked 1,577 commercial vehicles, out of which 267 had installed the speed limiter device in their vehicles.
He said that the device was meant to reduce and regulate vehicle speed on the highways.
According to him, six days after the commencement date, Zone 6 which comprises Cross River,Akwa Ibom and Bayelsa, had recorded tremendous compliance level.
"From the day of enforcement, Zone 6 Command had checked no fewer than 1,577 vehicles.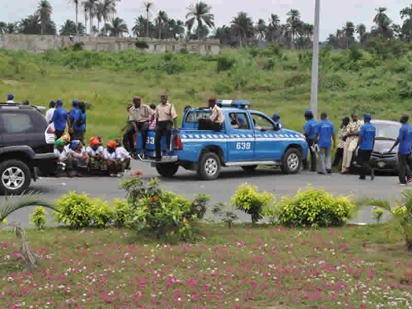 "We have also confirmed installation of 267 speed limiter device on commercial vehicles, while 1,310 vehicles do not have the device.
"The programme had suffered some level of postponement. But, we thank God that from the date of the take off, it has been a success.
"What we have done so far in the last couple of days in Zone 6 is to increase the level of advocacy and level of education.
"The big players in commercial road business like the Peace Mass Transit, Akwa Ibom Transport Company and others are responding positively,'' he said.
Agwu said that commercial vehicle owners had so far expressed satisfaction over the installation of the device.
He said that personnel in his command were on red alert in ensuring that commercial vehicles plying the highways installed the device in their vehicles.
"By November, we want to be sure that every vehicle we stopped has installed the device. Our objective is to reduce road crashes.
"With the installation of the device, you cannot go beyond the regulated speed limit of 100. For every commercial vehicle, the speed must be regulated.
"Commuters will play a very big role in the success of this installation by patronising the operators who have installed the device in their vehicles,''Agwu said.