By Nwabueze Okonkwo
NCC: ONITSHA—Officials of the Nigerian Copyrights Commission, NCC, yesterday escaped unhurt in the commercial city of Onitsha, Anambra state, after raiding offices of those they identified as pirates who supply illegal television cables, dismantling all their  installations.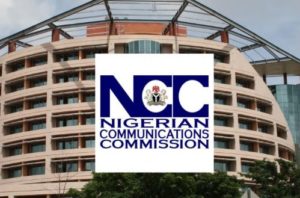 The attackers, numbering about 20, suspected to be the pirates whose installations were dismantled by the NCC officials during the raid, had stormed the premises of Exotic Suites at the GRA area of Onitsha where the officials had lodged and attempted to attack them, barely two hours after they returned from the raid.
It took the timely intervention of few policemen who were still around the premises to disperse the angry crowd who were surging nearer to launch the attack.
The officials were immediately escorted out of Onitsha by a police team, with full Hilux van load of all the illegal cable installations that were dismantled during the raid.
The NCC officials led by its Director of Enforcement, Augustine Amodu had earlier in the day, stormed Fegge, Omaba, Odoakpu and MCC areas of Onitsha where they dismantled all the  installations by the cable pirates .
Displaying the dismantled installations which included black cables, boosters, decoders, repeaters, subscription cards, heavy duty batteries and other gadgets used in mounting cable networks with channels, Amodu told newsmen that with such installations and supply of cable network which has assorted channels, customers to the pirates no longer need to patronize accredited cable network suppliers such as DSTV, Startimes, GoTV, MyTV Africa, among others which charge through monthly subscriptions.
Amodu noted that the operation which lasted for about five hours, was the second of its kind barely three weeks after their most recent operation in Onitsha during which they raided the popular Emeka Offor GSM Plaza and arrested about   five persons who pirate various music and download them into MP3 for sale.
Amodu noted that no arrest was made as the pirates abandoned their offices and fled on sighting the NCC officials, accompanied by soldiers and policemen as back-up security.