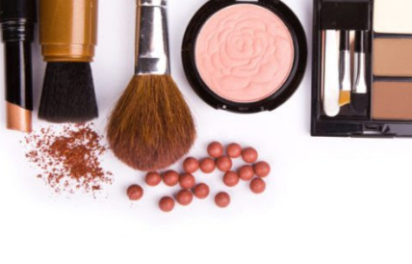 Make-up kits
A Dermatologist, Dr Idi Martins, has warned against excessive use of make-up, saying that it exposes the skin to considerable amounts of germs and harmful toxins.
Martins told the told newsmen on Friday in Abuja that excessive use of make-up could cause skin irritation, allergies and even skin cancer because of the chemical content. He said that that make-up could have severe adverse effects on the skin and other parts of the body, including the eyes.
"The chemicals found in lipsticks, eye pencils, mascara, kajal, among others, could cause serious health problems." He advised that women who apply make-up should clean their faces before going to bed, to remove all traces of chemicals from the skin.
"It is very imperative to use suitable face washes, cleansers, toners and scrubs to wash off the make-up on the skin daily, especially at night, to avert any skin irritation or disease,'' Martins said.
Similarly, Mrs Pamela Adebowale, a beautician and make-up dealer, said that the wrong application of make-up could result in skin irritation. Adebowale, stressed the need for women to know their skin type in order to know the appropriate type of make-up to apply, particularly on the face.
"You have to know your skin type to enable you to know the appropriate make-up to use for the best effect.'' She said wrong application of make-up, rather than enhance beauty, could mar it.