By Donu Kobara
THE Deputy High Commissioner of Sierra Leone to Nigeria, Major-General Alfred William, who was kidnapped on the Abuja- Kaduna road on July 1, has been released.
The police took credit for his release, which they ascribed to their intelligence-gathering and technical support efforts (land and air patrols, for example).
I commend the officers who secured William's freedom and was delighted to hear that he had not been physically harmed during his incarceration (though it's very possible that he will have psychological wounds that will not heal for a while).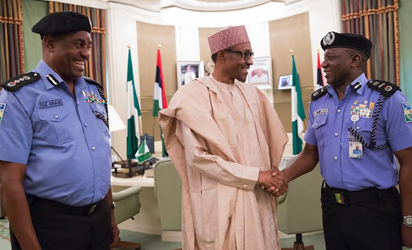 Anyway, let's be thankful that Williams was released quickly and emerged from his ordeal in one piece. It would have been hugely embarrassing for Nigeria if a senior diplomat had died in captivity or been held hostage for a long period of time.
But I must confess that I was taken aback when, in the aftermath of William's release, the Acting Inspector General of Police, Ibrahim Idris, assured members of the Diplomatic Corps – and all foreign nationals in Nigeria – of their safety.
With all due respect, I am at a loss to understand how Idris can confidently provide the international community with such a promise like this at a time when kidnapping is an epidemic in Nigeria and outcomes are not always positive.
What a hollow assurance!
Last month, the remains of the Vicar General of Otukpo Catholic Diocese in Benue state, the Very Reverend Father John Adeyi, was found in a bush in Odoba village.
Adeyi had been kidnapped on April 24 and his family had paid a ransom of N2 million three days after his abduction, but he wasn't released, so Benue Governor, Samuel Ortom, offered a N5 million reward for information about his whereabouts.
Nearly two months later, Father Adeyi's body, still poignantly clothed in his clerical cassock, was discovered; and his corpse was so decomposed that the authorities described it as "a skeleton".
When people are kidnapped, anything can happen. I was kidnapped last year and feel extremely lucky to have escaped alive after two weeks in a hut in the middle of nowhere because the more psychopathic members of the gang that grabbed me regularly threatened to kill and rape me.
I wasn't raped, thank God; but I was flogged, tied up and subjected to humiliation and mental torture. And I'm still struggling to recover from the trauma.
Like me, Major-General William was lucky. But we could both have wound up sharing poor Reverend Adeyi's grim fate; and while the Acting IG can be forgiven for his optimistic statement and patriotic attempts to allay the fears of visitors, I think we all know the bitter truth…which is that kidnappings will continue for the foreseeable future and that some of the unfortunate victims may be non-Nigerians. .
Tragic victims of brainwashing
I RECENTLY chanced upon a   really sad story about a nine-year old girl (name withheld) who was rescued (along with other Boko Haram hostages) from Sambisa Forest.
According to a news report that appeared in this newspaper in May, the Borno State Governor, Kashim Shettima, visited the headquarters of the 7th Division of the Nigerian Army, to officially receive the former hostages from the General Officer Commanding, GOC, Major General Victor Ezegwu.
Briefing Shettima, the GOC said that over 300 persons held by the insurgents had been rescued and handed over to their families in Dikwa resettlement camp, while 300 cattle rustled by the sect had been returned to their real owners.
But the nine-year old did not share her elders' jubilation about this laudable military victory and went on hunger strike because she wanted to be returned to Sambisa Forest, so she could be reunited with her Boko Haram terrorist husband. And though she was the only one who rejected food in protest, she wasn't the only one who didn't welcome liberation. Most of the rescued females – some of whom were pregnant or had already given birth – had been indoctrinated by the sect and were willing to go back to Sambisa to meet their captor spouses.
They are clearly suffering from Stockholm Syndrome –   a psychological phenomenon that makes captives respond to pressure by identifying with their captors, developing feelings for them and even defending them.
The hottest corner of Hell should be reserved for profoundly evil men who, in addition to maiming and murdering anyone who gets in the way of their sick violent jihadist fantasies, hijack, sexually assault, morally corrupt, psychiatrically warp, emotionally confuse and just plain brainwash vulnerable females.   It's bad enough when they target fellow grown women…and particularly disgusting when they happen to be paedophiles and go after pre-pubescent minors.
I wish I could track down the deluded nine-year old's "husband", drag him out of his lair and hand him over to REAL men who would beat the living daylights out of him.
An exemplary First Lady
Last month, we were told that  the wife of the Governor of Maine – an American state – has taken a summer job as a waitress to supplement her family's income.
Governor Paul LePage, a Republican, is the lowest-paid governor in America (his annual salary is $70,000). And his 58-year-old wife, Ann, has cheerfully declared that she enjoys her restaurant job and loves meeting and serving customers.
This admirably down-to-earth First Lady is saving up to buy a new car, works three days a week and says that: "Because of who I am and who I'm married to, I want to work extra hard just so I can show them I can do a good job…".
She doesn't tell customers who she is unless they recognise her and ask.
According to US Census data, the average yearly income for a married couple in Maine is about $87,000.
In other words, the humble LePages have an average lifestyle by local standards and can relate to the financial challenges many of their constituents go through.
Pampered and overpaid Naija politicians can certainly learn a lot from them! By the way, even the most highly-paid Governor in America (the Governor of Pennsylvania) only earns $187,818 per annum…that is, less than Nigerian legislators!