By Benjamin Njoku
African Union (AU) countries have established a new agency that aims at growing the film sector on the continent from a US$5-billion to a $20-billion industry, Regional Secretary-General of Fepaci, West Africa 1, Fidelis Duker, has revealed.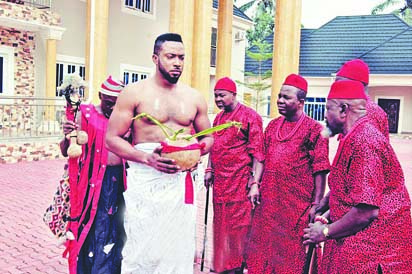 According to Duker in a statement posted on his Facebook page, the African Audiovisual and Cinema Commission (AACC) was launched by African arts and culture ministers meeting in Addis Ababa, Ethiopia last month.
This followed intensive lobbying led by the AU Commission, the Pan African Federation of Filmmakers (Fepaci), the Kenyan government and a host of leading film producing countries on the continent.
Besides quadrupling the industry's revenue and job creating power, the AACC will aim to promote a robust industry" capable of projecting a positive image of Africa" and to facilitate the export of African film products and services to international markets.
In order to achieve this, Fepaci said, the commission will set up national, regional and continental structures and work through these to strengthen intra-African cooperation in film, while promoting the use of film to grow "integration, solidarity, respect of values and mutual understanding" across the continent.
The AACC will function as a specialised agency of the AU. A sub-committee of African arts and culture ministers will meet in September to consider its statutes, which will be presented the following month to African justice and legal affairs ministers.
"The audiovisual and cinema industry accounts for $5-billion in continental GDP, employing an estimated 5-million people," Fepaci said.