Real Madrid coach Zinedine Zidane insists he won't wrap Cristiano Ronaldo in cotton wool for the Champions League final while the Spanish title is on the line.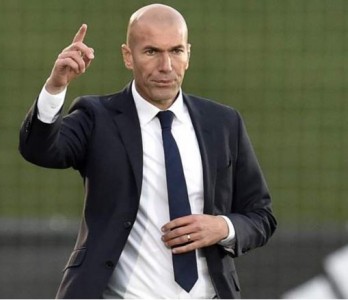 Three-time World Player of the Year Ronaldo returned after a three-game absence due to a thigh injury as Real sealed their place in the final against local rivals Atletico Madrid on May 28 in Milan with a 1-0 win over Manchester City on Wednesday.
Real trail La Liga leaders Barcelona and Atletico Madrid by just a point with two games remaining.
And with the in-form Gareth Bale missing for Sunday's visit of Valencia to the Santiago Bernabeu due to a knee injury, Zidane said he has no reason to rest Ronaldo.
"I think he is going to play. I think he is in perfect shape," Zidane said on Saturday.
"You are talking about preparing for the Champions League final, but the best way is to think about the games we have remaining.