By Babajide Komolafe
LAGOS— The Federal  Government recorded N3 trillion inflow into the Treasury Single Account (TSA) in the first quarter of the year.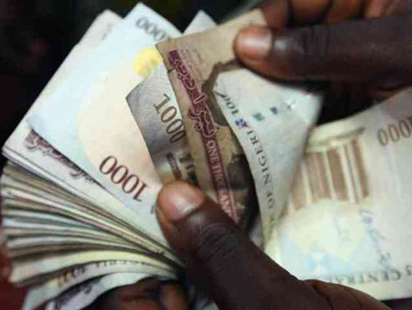 Accountant General of the Federation (AGF), Alhaji Ahmed Idris, disclosed this at ICAN UK International Zonal Conference, in London.
He said as at end of March, 2016, total inflows into TSA was about N3 trillion ($15 billion) while the number of Ministries, Departments and Agencies, MDAs, on TSA has risen to 976.
Addressing the global audience on the benefits of the TSA,  Idris said the Federal Government had stopped borrowing from itself as commercial banks use MDAs idle balances to buy treasury bills and other short-term instruments.
According to him, successful TSA implementation rests on a tripod, which includes the collection of MDAs receipts, payment by MDAs and budgetary control of MDAs.
He explained that two core systems supported TSA:  Government Integrated Financial Management and Information System (GIFMIS) at the Office of the Attorney General of the Federation and the Cental Bank of Nigeria, CBN, Payment Gateway called Remita at CBN. The two systems were integrated and deployed in 2012.
He said: "TSA became fully operational in April 2012 with 93 pilot MDAs accessing their allocations directly from the Consolidated Revenue Fund Account. Incrementally, MDAs on TSA went to 225 (2013), 345 (2014) and 706 (2015). Currently, over 900 MDAs are on TSA."
While listing the benefits of the TSA, Idris said the adoption of the system provided better information on the cash resources available to government at any point in time and the financing gap that needed to be met.
He said the initiative had instilled fiscal discipline, eliminated the process of cash backing MDAs accounts with commercial banks, and gained economy of scale due since the adoption of the systems by the MDAs instead of investing resources in several ICT platforms. The system has also reduced average monthly ways and means advances of CBN associated costs.