By Monsuru Olowoopejo
The Lagos State Government on Thursday, re-affirmed its commitment to hold the forthcoming Local Council elections this year.
Commissioner for Local Government and Community Affairs, Muslim Folami disclosed this at the ministerial press briefing in Alausa, Ikeja, in commemoration of Governor Akinwunmi Ambode's first year in office.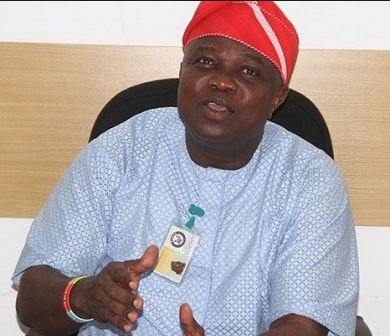 Folami spoke alongside the Special Adviser to the Governor on Community and Communications, Mr. Kehinde Bamigbetan.
According to the commissioner, the state government was aware of the court cases filed against the continued delay in conduct of the council polls.
"But I can assure you that the elections will hold this year," he said.
This came barely few weeks after the Lagos State Independent Electoral Commission, LASIEC, completed its stakeholders' meeting to sensitize residents on the upcoming polls.
The commissioner also noted that of the 148 street gates earmarked for demolition across the state, 84 had been pulled down for failing to abide by government's directives to leave them open till 12 midnight.
It will be recalled that in a bid to resolve gridlocks in Lagos, the state government ordered all street gates to be opened till 12 midnight of each day so that motorists could drive through them in a bid to decongest traffic in the state.
His words, "The Ministry promoted 24-hour access through gated streets in the State with the involvement of Community Development Associations in the State. So far, enforcement in 84 locations has been effected as at April, 2016. This is being done to improve security, free flow of traffic, safety of lives and properties of all citizens in the State."
The commissioner warned landlords and others who normally lock their street gates before 12 midnight to prevent motorists from plying them to desist from such immediately as government would demolish such gates forcefully for refusal to comply.
On boundary dispute, Folami lamented that Ogun State had encroached seriously on Lagos' land, saying that "Ogun State has almost taken a large chunk of Lagos land."
He said because of the dispute arising from land, the state government had begun to erect signposts to mark out its land from that of Ogun State to avoid encroachment.
"The Ministry facilitated the erection of 114 sign post at inter State and inter Local Government boundaries to minimize conflicts and inform the public about same in collaboration with the Surveyor-General's Office and the Lagos State Number Plate Agency. Additional 114 will be installed within the next few months to further delineate the boundaries and inform the public about same.
"Efforts are also being made to ameliorate the border communities' infrastructure gap with provision of potable water, access to electric power supply and access roads and other life improving facilities,"