By Yinka Odumakin
SOMEBODY introduced a popular artiste to me the other day with gusto and excitement "Meet so and so, she is great ".I greeted her normally wondering why my friend was so excited about her.She looked a bit deflated that there could be anybody who does not know her. After her departure my friend started telling me how great a crooner she is and mentioning her hit tracks.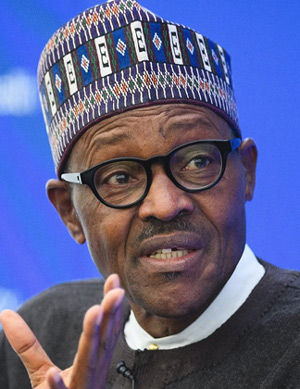 Unfortunately, I don't know her and her songs and so it is with many of her peers who presently rock the airwaves. And it is simply because I was forged in the school of art for life sake at Ife learning under such masters like Biodun Jeyifo, G.G Darah, Ropo Sekoni, Funso Aiyejina, Bayo Williams et al.We were not raised as fans of art for the sake of art. And I have not migrated since.
For me a work of art must be relevant to society. That is why for me to listen to an album for a second time, it must communicate some message to me. I pick wisdom nuggets from every musical piece I listen to and they form part of my mind's archives.
Depth of  philosophy
For instance, I listen to Ayefele not on account of his rhythm but some depth of philosophy that litters his compositions. I remember the album where he sang about how short-sighted pot could be to mock the basket as an idle lot because the farmer summoned it to fetch rain water. He advised the pot to wait and see who the farmer will beckon to in the days of harvest. That communicates clearly that every man has his  time and season.
Another nugget I picked from him was where he sang about the wickedness of the people of this world. He showed how they would bruise you and mock you afterwards "Ohun taye ba so e da o,won a fi bu e bo dola"(whatever the people of the world make out of you,they would insult you with same tomorrow.
I have tried  to see how one can get David Cameron to have access to that composition since after he went to the Queen of England to announce to her that he was expecting presidents of "two fantastically corrupt countries " ahead of the arrival of our president and that of Afghanistan for his road show called anti-corruption summit.
In a sense it served us perfectly right for our naiveity, in thinking that Britain would want the best of best practices for our country  when their country remains receiver of stolen goods from our country after several decades of direct looting called colonialism.It was like our needless trip to Dubai to ask for loot repatriation from a country whose foundation of prosperity is illicit funds.
Presidential spokespersons tried a lame one by saying that Cameron was talking of Nigeria of the past until The Mail came out with the story of a "fantastically corrupt minister" who allegedly spent £140m on the APC presidential campaign but who sits in the Federal Executive Council chambers and not in EFCC cell like Dasuki.
Mr. President eventually agreed that Mr. Cameron was right but he should just give us the looted funds. May be the president should have battled for the image of his country as he would not get £ 1  back from Britain.
We have to tell Cameron what Mr President did not tell him.Like  Ayefele sang ,you are merely abusing us with what your forebears made of Nigeria.They did a fantastic job in constructing Nigeria on a crooked foundation and bequeathed a legacy of corruption that would ultimately sink Nigeria if a new elite does not rise to reconstruct your patchwork .
Your ancestors were such poor architects of nationhood and that explains why many of British colonies have either disintegrated or are under intense strain because your exploitation of resources towered above considerations for the peoples of your ex-colonies.
Rigging culture  in Nigeria
You may decide to even mock us someday that we cannot even conduct elections in just one state after 56 years of independence citing the bungled Rivers  re-run (INEC is not even talking about that again!)  because you would not remember that your empire instituted the rigging culture in Nigeria to design a future Nigeria where pliable elite from a section that would not rock your boat would always hold power in Nigeria.
Thanks to Mr. Harold Smith an ex-colonial officer who confessed his roles in the evil of the British empire in Nigeria before he died,we now know matter-of-factly why Britain rigged the independence election in Nigeria. Hear Mr. Smith :
British perenial involvment with rigging of Nigerian elections: "When I suggest that the British Government meddled with the democratic elections in Nigeria, I write as an authority. I was chosen by his Excellency the Governor General, Sir James Robertson, to spearhead a covert operation to interfere with the elections. The laws of Nigeria were a sham and largely window-dressing to conceal, not mirror, the reality of where power lay. I drafted some of those laws.
I look at that in the light of the recent outcry about Nigeria's allegedly rigged elections, and I think cheating and dishonesty are a question of perspective, and that in this regard, while I do not wish to be seen as excusing corruption in any way, our greatest critics live in enormous glass mansions."
The Blindness of Nigerian Socio-Political Critiques: "Unfortunately most of the early scholarly works on Nigeria did not choose to raise the curtain to see what was happening backstage, so that all too often the analysis is curiously superficial and lacking in bite or significance. Of course, academics or others who were seeking to teach or work in Nigeria, not only before but after Independence, would need to be very careful not to bite the hand of their colonial masters if they were not to be branded unreliable or unsound."
'Our agenda was to completely exploit Africa. Nigeria was my duty post. When we  assessed  Nigeria, this was what we found in the southern region; strength, intelligence, determination to succeed, well established history, complex but focused life style, great hope and aspirations… the East is good in business and technology, the west is good in administration and commerce, law and medicine, but it was a pity we planned our agenda to give power "at all cost" to the northerner.
They seemed to be submissive and silly of a kind. Our mission was accomplished by destroying the opposition at all fronts. The west led in the fight for the independence, and was punished for asking for freedom. They will not rule Nigeria! "
Harold Smith confessed that the Census results were announced before they were counted. "Despite seeing vast land with no human but cattle in the north, we still gave the north 55 million instead of 32 million. This was to be used to maintain their majority votes and future power bid." He stated that the West without Lagos was the most populous in Nigeria at that time but  they ignored that. The north was seriously encouraged to go into the military. According to him, they believe that the south may attend western education, but future leaders will always come from military background.
Their traditional rulers were to be made influential and super human. The northerners were given accelerated promotions both in the military and civil service to justify their superiority over the south. Everything was to work against the south. We truncated their good plan for their future. "I was very sorry for the A.G; it was a great party too much for African standard. We planned to destroy Awolowo and Azikwe well, the west and the east and sowed a seed of discord among them". We tricked Azikwe into accepting to be president having known that Balewa will be the main man with power. Awolowo has to go to jail to cripple his genius plans for a greater Nigeria."
Open and  inclusive agenda
However, Harold Smith justified the British agenda of colonialism in Nigeria, which he believed was originally to help build Africa after the ruins of slave trade, but lamented that the British only looked after themselves and not after Nigerian interest."
The British really let Nigeria down. When I see Nigerians being  accused of fraud and from what I saw on the streets of Lagos; the British were worst fraudsters"
Looking at the northern leaders  he said, "If they have any agenda in Nigeria at all, sadly it is only for the north, and nothing for Nigeria". He stated that the British look after the British people and this is so all over the world.
He said the time has come now to see people of intelligent minds with an open and inclusive agenda for all Nigerians in power…people who will really look after Nigerians large population…but I still curiously and sorrowfully see now that the British has not let go of Nigeria…her wealth,. her potentials, her future."
Mr. Cameron,you can see how fantastically hypocritical you are when you speak about fantastic corruption in Nigeria. Whatever corruption we see in Nigeria today is a shame of the British legacy and that is the reason Nigeria would make no progress on the structure your ancestors left behind.It must restructure to cease from being a subject for idle jesting.