By Enyim Enyim
ONITSHA—Three policemen have been detained by the Anambra state police command for allegedly clubbing to death, a 40- year- old driver, Nonso Uchenwoke at Okpoko, Ogbaru local government.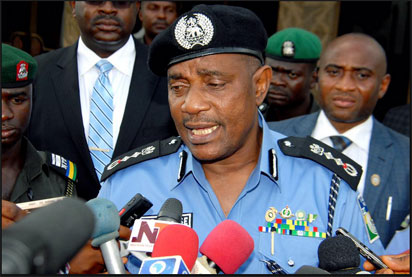 The commissioner of police in the state, Mr Hosea Karma disclosed this to newsmen while fielding questions on the tragic incident.
Karma who described the action of the police suspects as over zealousness said the DPO and DCO in the area have been removed from the police command to allow free and fair investigation and prosecution.
According to him, the three male policemen who had gone to arrest the deceased on a case of assault could have saved the situation if they had not gone for the arrest by  9pm which warranted the deceased to resist arrest, resulting in the fracas that led to the tragic incident.
"The policemen were overzealous. If you are asked to arrest somebody on a case of assault and you go there and did not see him, what you do is to report to your DPO and not take the law into your hand by going to force arrest on somebody by  9pm".
He said the driver and one of the police suspects in the murder case, a female, who reported the case of assault to the police against the driver had been living in adjacent buildings for many years now and had been friendly.before the incident.
Karma said the police would allow the relations of the police suspects, the relations of the deceased and the Civil Liberties Organisation to produce their own doctors during the postmortem to know what killed the man.