By Michael Eboh
The Pipelines and Product Marketing Company, PPMC, sold Premium Motor Spirit, PMS, also known as petrol, valued at N66.134 billion in the month of February 2016, the Nigerian National Petroleum Corporation, NNPC, has said.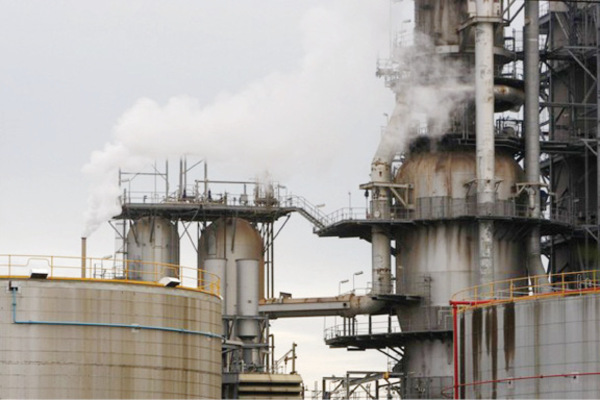 The NNPC, in its Monthly Financial and Operations report for February, also disclosed that the PPMC realised N3.43 billion and N5.156 billion from the sale of Automotive Gasoline Oil, AGO or diesel, and Dual Purpose Kerosene, DPK, respectively.
This, according to the NNPC report, brought PPMC total white products revenue for the month under review to N74.724 billion, dropping by 6.99 per cent from N80.388 billion recorded in January 2016.
The PPMC also earned N112.26 million and N161.138 million from the sale of special products, and export/bunker respectively, bringing total special products revenue to N273.4 million.
In general, the report said: "A total value of N74.72 billion was collected as sales revenue for white products sold by PPMC in the month of February 2016, compared with N71.62 billion collected in the prior month of January 2016. Total revenues generated from the sales of white products for the period March 2015 to February 2016 stands at N706.59 billion, where PMS contributed about 89.52 per cent of the revenues collected with a value of N632.55 billion."
However, the PPMC, due to the recent restructuring carried out by the Minister of State for Petroleum Resources, Dr. Ibe Kachikwu, had been broken into three companies, namely, Nigerian Petroleum Marketing Company, NPMC; Nigerian Petroleum Storage Company, NPSC; and NNPC Retail.
Crude production
Another NNPC subsidiary, the Nigerian Petroleum Development Company, NPDC, the report said, recorded cumulative period-to-date production of 37.159 million barrels of crude oil, which translated to an average daily production of 101,806 barrels in the period under review.
According to the report, comparing NPDC performance to national production, the company production share amounted to 5.48 per cent, adding that NPDC is expected to hit production level of 250,000 barrels per day, bpd, after the completion of the on-going NPDC re-kitting project.
Continuing, it said: "Production from NPDC wholly operated assets amounted to 10.566 million barrels or 28.43 per cent of the total production, with Okono Okpoho, OML 119, alone producing more than 77.98 per cent of the NPDC wholly owned operated assets or 22.17 per cent of the total NPDC total production.
"Also on the NPDC operated Joint Venture (JV) assets, in which NPDC own 55 per cent controlling interest, crude oil production amounted to 15.373 million or 41.37 per cent of the NPDC total production. On the JV assets not operated by NPDC, production level stood at 11.219 million barrels or 30.19 per cent of the company production.