LAGOS — Inability of the Nigerian National Petroleum Corporation, NNPC, and its subsidiary, Pipelines and Products Marketing Company, PPMC, and other oil marketers, including the majors and the independents, to meet their respective product allocations has created artificial scarcity in Lagos and other parts of the country.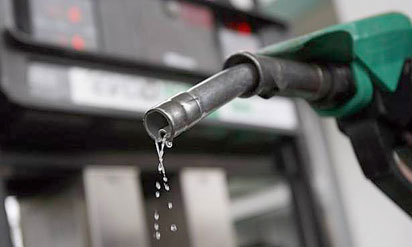 Recall that the Petroleum Products Pricing Regulatory Agency, PPPRA, for the first quarter of 2016, awarded 78 per cent of the premium motor spirit, PMS, or petrol import allocation to NNPC/PPMC and the balance of 22 per cent to major and independent marketers and depot operators.
However, Vanguard investigations revealed that neither the NNPC nor the marketers are able to meet their respective allocations, a development that has increased pressure on supply, which is heavily concentrated in Lagos, thereby resulting in distribution shortages.
Scarcity of foreign exchange, forex, has strangulated efforts to import petroleum products as expected. While the NNPC, as a national company, could fall back on the Central Bank of Nigeria, CBN, for forex, other downstream operators could not.
A marketer, who preferred anonymity, disclosed that "even the majors are unable to import because of forex scarcity; banks have constantly said they do not have forex for marketers, while cries to CBN for help have not yielded any result.
"Of the five major marketers, only Mobil Oil and Total are able to bring in some products because of their foreign affiliations. The rest cannot source for dollar at over N350 to $1 to import since there is no longer subsidy on the products, and only these two cannot bring in all of the 22 percent allocation."
Throughput arrangements
But supply shortages to depots under throughput (storage) arrangements with NNPC in Warri, Delta State; Port Harcourt, Rivers State; and Calabar, Cross River state, meant they no longer had enough PMS to supply to stations in the South-South, South-East, and Abuja, the nation's capital.
Another marketer, who confided in Vanguard, said: "In the last two weeks, PMS supply to these locations have dried up. With no further support from Warri, PH and Calabar, everybody is rushing to Lagos to lift the product."
NNPC intervention
Already, the NNPC/PPMC is making frantic efforts to ease the pressure with additional 80 million litres of PMS, half of which is under throughput at the Yinka Folawiyo Depot in Apapa, Lagos, while the rest are being brought in by some vessels waiting to berth at the jetties.
But rather than admitting to the supply shortages, the NNPC in a statement during the week, attributed the supply shortages to internal squabbles between the Mobil Oil branch of Petroleum Tanker Drivers, PTDs, and the national leadership.
However, the National Chairman of PTD, Comrade Salimon Oladiti, denied being involved in the current scarcity crisis in Lagos or other parts of the country.
According to him, "I don't recall any rift between my union and PPMC. If the product is available, we will distribute, except if it's the other way round.
"So, if anybody links the scarcity with PTD, that person is making a mistake."