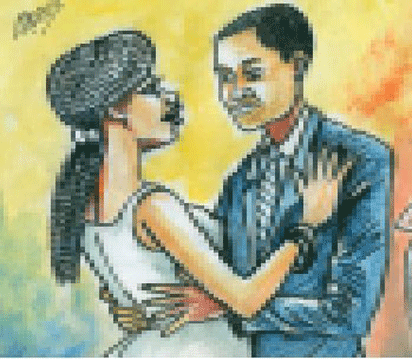 love
NEW YORK– Nigerians are the most romantic people in Africa, beating out other online customers in global money transfer leader Transfast's Valentine's Day survey.
An impressive 80 percent of Nigerian respondents say they plan to celebrate Valentine's Day, with 75 percent calling the holiday "Sweet – I like the sentiment behind it." Of those less enamoured, thirteen percent say it's "silly, but I put up with it " and nine percent call it "a ridiculous money-making scheme." Still, only three percent of Nigerians say Valentine's Day is "stressful: I wish it would go away!"
Most respondents, who are Transfast customers based in the U.S. or Canada, say their loved one is in the U.S. (54 percent), while 36 percent say their loved one is in Nigeria. A majority (53 percent) says they will send money home for Valentine's Day, in amounts ranging from $50 to $2,000.
Transfast, the global money transfer company, is used by millions to send money home to more than 120 countries around the globe. For Nigeria, customers can send money from a mobile device or desktop, direct to a recipient's bank account, or for cash pick-up. In many cases, the transfer is made instantly or within 24 hours.
Nigerian respondents plan to express their love on Valentine's Day by communicating with their loved one via a phone call (46 percent), Skype (11 percent), Whatsapp (11 percent), Facebook message (eight percent) or Facetime (five percent).
Nigerian respondents agreed that Nigerians are by nature romantic, with 67 percent saying this was the case. A total of 46 percent say they believe in love at first sight, and twelve percent say that love at first sight has happened to them.
Most respondents say they are married (53 percent), 14 percent are dating, 12 percent are engaged and 21 percent are single. But you may not know that from their Facebook pages, because of all respondents, most say they do NOT share their relationship status on social media (53%).
Transfast is a leading omni-channel provider of multi-currency cross-border payments solutions to consumers around the world. The company operates a best-in-class network across over 120 countries in the Americas, Asia, Europe and Africa with multi-product capability, including a leading, one-of-a-kind instant bank transfer offering.