By Dave Oso
Governor Ifeanyi Okowa of Delta State has described Prof. Pat Utomi as a good role model from the state.
The governor spoke in Lagos during the activities to mark the 60th birthday celebration of the Ibusa, Delta State-born academic.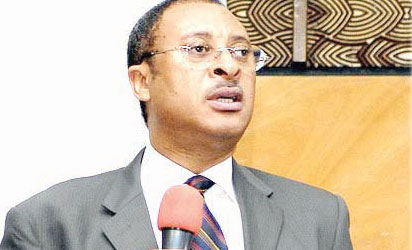 Speaking with newsmen at the event, Delta State Commissioner for Information, Patrick Ukah, who represented Governor Okowa, said the Professor represents all the virtues the present administration and the state preach.
"Prof. Utomi, by all standards, represents what Delta State stands for. He is an epitome of intellectualism, a good role model of what the administration of Governor Okowa and Delta State in general preach: Hard work, passion for integrity and honesty, entrepreneurship, wealth creation and impacting our world positively.
"The SMART agenda of Governor Okowa's administration is basically centred on entrepreneurship and wealth creation. Now, oil is no longer what it used to be and the economy is dwindling. We, therefore, must empower the youths by enabling them to acquire skills that are relevant to providing jobs for them and they in turn, creating jobs. Professor Utomi stands for that. He is not just a respected Deltan, but a respected Nigerian and a respected citizen of the world," he explained.
The celebration was graced by dignitaries from all walks of life.