By Francis Igata
ENUGU—Governor Ifeanyi Ugwuanyi of Enugu State has promised that the New Year will witness remarkable developments that would impact positively on the lives of the people of the state and Nigerians at large, urging them to remain focused and committed to things that will promote peace, unity and progress of the state and the country.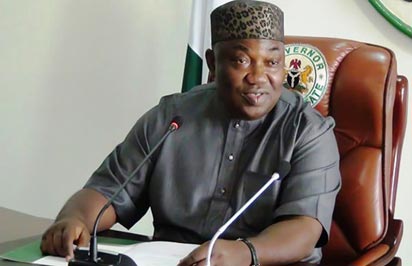 The governor in his New Year message by his Senior Special Assistant on Media, Mr. Louis Amoke, said, that there was every reason for the people of the state and Nigerians to thank God for the New Year and appreciate His mercies and kindness to mankind.
He noted that through prayers, absolute faith in God and commitment, the nation's efforts towards revitalising its precarious economic situation would be achieved in 2016, emphasizing that the New Year was symbolic and critical to the economic survival of the nation.
Ugwuanyi added that the New Year offers the country the opportunity to re-direct itself to things that please God and impact positively on the lives of the citizenry, who he described as true heroes of democracy.
The governor while wishing the people of Enugu State and Nigerians a happy and prosperous New Year, thanked the people of the state for their prayers, and unalloyed support.