Ediri EJOH
10 communities in Ovia North-East local government area of Edo State have lamented the absence of electricity in their area in the last five years.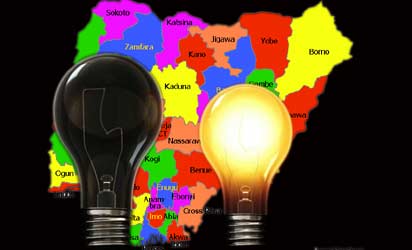 The communities, Aghanokpe, Egbeta, Egekpanu, Gberao, Ogbese, Okeodo, Olumoye, Ugbodo Camp, Ugbuwe, Uhen and Utese said that despite the numerous presentations made to both the federal and state governments, their condition has remained unchained.
Speaking to Sweetcrude, the Youth President, Utese community, Mr. Terry Ebose, said that
The defunct Power Holding Company of Nigeria, PHCN systematically denied the communities electricity, which has not been rectified by the successor company, Benin Distribution Company, BEDC.
"Some years back, there were challenges ranging from power supply distributed to these communities. The PHCN had complained that their installation that supplied the communities at Okada, was not able to distribute to other communities.
"After a while, we started experiencing some epileptic formation in the sharing scheme (sometimes for two weeks there will be no light) before we were forgotten till now.
"For countless times we had made effort to contact the now distribution companies to come to our aid and end this pandemic but all meetings had still not yielded any fruition," he said.
According to him, BEDC had refused to restore electricity to them on the allegation that they had owed over N900, 000 within the period under review.
"When we heard this, we were astounded at the huge debt alleged to have owed the distribution company. But, after calculation, it is believed that we had only owed N349, 000, which we agreed to pay after we are connected despite the estimated billings because we made use of the bulk bill meters."
Also commenting, Chairman, Egbete, Community Development Association, CDA, Mr. Avite Ediac, said that there are no bases for the current state which the communities have been subjected to.
He however, called on the state government to come to their rescue as it has become very difficult for the communities to carry out most of their