By Benjamin Njoku
HVP speaks with some top Nollywood practitioners on how the industry fared in 2015 and their expectations in this new year. This is what they have to say…
Nollywood brand was further deepened in 2015—Alex Eyengho, ANCOP president
Nollywood did fairly well in 2015, in terms of quality production. Film makers raised the ante, to details as it concern story structure, picture quality, sound and technicals generally. The Nollywood brand was further deepened in 2015. In 2016, I expect this tempo to be maintained and improved upon. There should be more cohesion between the associations and guilds in the industry.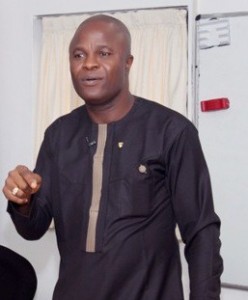 However, I wish that the much talked about Motion Picture Practitioners Council, MOPICON, be established via an Executive bill sponsored by President Muhammadu Buhari. The Nigerian Copyright Commission,NCC, should be more forceful in its fight against the blazing intellectual Property theft in the country.
The Nigerian Film Corporation,NFC, must wake up from its current slumber. The National Film and Video Censors Board,NFVCB, should reboot its operational sleeping distribution framework. Disbursement of the N3 billion Project Act Nollywood grant imitated by former president Goodluck Jonathan should be probed with a view to knowing who got what and what is left of the fund. Finally, henceforth, Nollywood practitioners should address themselves as 'my creative colleagues', As lawyers see themselves as the only learned people, I posit that film makers are the only creative people on earth.
The industry didn't fare badly in 2015—Zik Zulu Okafor, former AMP president
Nollywood didn't do badly in 2015. With the grant from Jonathan's administration, more films were made and capacity building enhanced with training at some reputable institutions in the United States and India plus trainings also in Nigeria. We have also seen some quality movies this year, a testament to improvement in technical production. For Nollywood, the amazing wind of silent mystery continues in 2016.
2015 was a busy year for most practitioners—Lancelot,Director/producer
2015 was a very busy year for a lot if practitioners: productions, foreign production study tours, various awards ceremonies among others. In all, I think 2015 was a great year and for 2016, I am articulately praying for greater exposures, opportunities and more privileges for all practitioners.
Practitioners raised the bar in 2015 —Ejike Asiegbu, veteran actor
Nollywood in 2015 tried to maintain high standard as professionalism was the major goal of independent producers who were more determined to shoot films in their best standard. There was a deliberate attempt by independent film makers to raise the bar in 2015, and I hope they put more efforts to improve on their craft in 2016.