By Tabia Princeqwill
What is accountability?It means that leaders acknowledge responsibility for actions or events taking place under their watch, and most importantly, they understand that they are morally, legally and ethically obliged to explain to stakeholders (the Nigerian people) how and why certain things occur.
In fact, leaders accept scrutiny; submit themselves to investigation or even punishment if it is proven that things went terribly wrong during their tenure.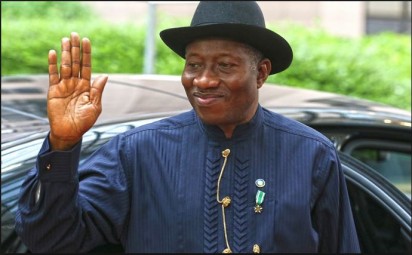 Therefore, if we can all agree that Presidents are accountable to the people who elected them into office, Goodluck Jonathan's defence stating he was not aware of Sambo Dasuki's alleged actions or that he did not participate in any way, is simply not good enough. It is not just Mr Dasuki and his associates who are on trial: it is the Nigerian understanding of accountability and of what it means to occupy public office that will be judged, tested and unfortunately found lacking in depth, honesty and sincerity of purpose.
The list of individuals and corporate bodies fingered by the EFCC as having reportedly participated in the massive arms fraud isn't just shameful, it's scary: is it so easy to defraud the Nigerian government? But most importantly, who knew about this and when will they be made to answer for such despicable acts? I am personally a big supporter of Mr Femi Falana's (SAN) declarations: he is, in many ways, the Gani Fawehinmi of our time.
Dreamlike accusations
I appreciate that as a lawyer, he is able to demystify many of the witch-hunt propagandists' magical, dreamlike accusations, basing himself on the law, which sadly not too many Nigerians know to the advantage of the despoilers of our commonwealth.
There is much talk of the accused's human rights, but as I said last week, it's the sort of treatment that only money can buy: I'd love to see the "wailing wailers" campaign for the human rights of the Internally Displaced Persons, IDPs, who, had the military been well equipped, might not have lost their homes or their loved ones.
Upon reading Mr Falana's declarations, it became clear that the Administration of Criminal Justice Act, ACJA(2015) signed into law, ironically, by former President Jonathan, enjoins the courts to hold trials daily, therefore making the endless adjourning of corruption cases (the reason why there are never any real convictions in Nigeria, despite all the evidence presented) illegal!
When I think of Mr Dasuki calling Nigerian soldiers "cowards" or of the men sentenced to death for refusing to fight without weapons, I wonder what their families are thinking now, faced with the EFCC's revelations about the arms procurement contracts. Do they feel vindicated by the probe? The word that comes to mind is "bittersweet". Another is "crime against humanity": if the EFCC wins this case it will prove that the Nigerian government, at various levels, was guilty of genocide against its own people. Some petitioned the International Criminal Court in the Hague to sanction Patience Jonathan for comments she made during the past elections which incited violence and ethnic hate.
These are more than just comments. If the EFCC's lawyers can prove their case in court, this would prove the systematic, orchestrated attack on a civilian population, all because of the negligence of some and the immeasurable greed of others. What a country.
At dinner this week with some expatriates, not for the first time in my life, I cringed when the discussion came to Nigerian politics. "Vampirism", "Barbarians", and "Animalistic": these are the sorts of words foreigners think quietly to themselves when talking about a country that kills its own people. Most times, according to the EFCC, arms paid for by the NSA did not arrive. Beyond asking where the money went, there is an even more heinous accusation this time by the National Task Force on Illegal Importation of Firearms, NATFORCE, which claims that some weapons, illegally brought in were delivered (the question is by who exactly and what was the chain of command) to Boko Haram. Is there no end to the sleaze?
The story just gets stranger, more surreal as time goes on proving that many of us, both in and outside government, are clueless when it comes to understanding basic precepts of governance. The Raymond Dokpesi family's press release denying his involvement in any arms procurement contract is one thing but it acknowledges a payment to him and his company by the Presidency, through the office of the NSA, as if that were normal.
Neither the NSA nor his office should have anything to do with elections in a democracy. Plus, it is illegal to use state funds for a private campaign. Furthermore, why were funds earmarked to fight terror and protect Nigerians used to fund the President's media and publicity campaign? Who, again, authorised this?
 Publicity cmpaigns
What then was Femi Fani-Kayode's role as director of the PDP presidential campaign organisation's media wing? In a drole but perplexing turn of events, Mr Fani-Kayode denies any knowledge of a payment made to Mr Dokpesi for campaign publicity. But of course, Nigerians never expected any less. In such a situation, many would deny even their father's name.
The Dokpesi press release apparently (unless its provenance is denied) inadvertently admitted, by acknowledging receipt of the NSA's funds, that public funds were put to private use: is that not the definition of corruption? The "goats", the fools the Nigerian people are taken to be, might just have found their own "yams", i.e. a juicy story to fuel anger at their destituteness. The hunters are about to become the hunted and our democracy will be better for it. These are no ordinary times: impunity just received an upper cut and a bloodied nose.
Ngozi Okonjo-Iweala and Adams Oshiomhole
I WONDER who advises Nigerian public officials on what to say, particularly when they are in trouble. If this were the United States, a public relations practitioner would have written a book aptly titled: What to say and what not to say when questioned over allegations of corruption even if not directly responsible. Governor Oshiomhole rightly pointed out the paradox behind the former Finance Minister distancing herself from Dasuki's travails. Whose signatures are needed to withdraw such important funds from federation accounts? The CBN governor, the Finance Minister and….the President's. If the EFCC can prove Dasuki is guilty, then some very powerful people are either guilty of gross negligence and incompetency or much worse.
Toyin Saraki
The wife of the Senate President, Toyin Saraki, recently challenged girls to get an education and acquire leadership skills. That is all very well, but how many opportunities exist for Nigerian girls to do so? Does anyone honestly believe that if given the chance, girls wouldn't want to go to school? And why is it that despite years of first lady advocacy across Nigeria, girls remain so underprivileged?
The office of the first lady, until the Buhari administration, was treated like a ministry, with its own budget: what were those funds used for? The real corruption in Nigeria happens under the guise of "security budgets" or often, under the watch of first ladies. Corruption is a crime against humanity.
Think of the Chibok girls and the under equipped military which arrived on the scene hours later. On the subject of Mrs Saraki, the press release appealing to Nigerian women to make a difference was signed and sent out by her husband's media office. We remain incapable of separating public office (and funds) from private affairs or simply put, a man's office from his wife concerns. "What God has put together let no man put asunder", but this doesn't quite work when the husband is the Senate President.