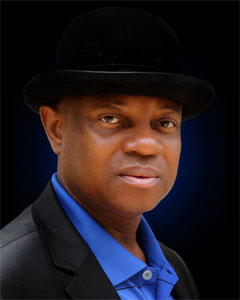 Paul Boroh
By Emmanuel Elebeke
Israel has offered to assist in the integration of the Niger Delta Amnesty beneficiaries.
The Israeli Ambassador in Nigeria, Mr. Uriel Palti stated this in Abuja during a courtesy call on the Special Adviser to the President on Niger Delta and Coordinator of the Presidential Amnesty Programme, Brig Gen. Paul Boroh (rtd) in Abuja.
In a statement from the Media and Communications Consultant to the Presidential Amnesty Programme, Owei Lakemfa, Palti said Isreal was ready to partner with Nigeria in two areas of using agriculture as a mechanism in conflict resolution in the Niger Delta and vocational training for youths who require training.
The Ambassador also disclosed the possibility of Israel exploring the possibility of carrying out some joint projects with the Presidential Amnesty Office.
The ambassador who hailed the Presidential Amnesty Programme initiative, also extended an official invitation for General Boroh to visit Israel.
In his response, Gen. Boroh used the occasion to intimate the ambassador on the various empowerment programmes of the Amnesty Office and successes achieved in the on-going re-integration Phase of the Amnesty Programme, which include the empowerment of 2,500 delegates (ex-agitators) and the full employment of 400 others.
According to him, the Amnesty Office had on December 4, 2015, engaged 78 vendors to empower an additional 1,225 Amnesty beneficiaries by the end of the month.
He said this empowerment will lead to the exit of the beneficiaries from the Amnesty Programme which would save the Government N955,500,000 annually in stipend payments. Additionally, he said those trained and empowered will create employment opportunities in the Niger Delta.
General Boroh said the Amnesty Programme had in the last five weeks visited the governors of Edo, Rivers, Delta, Akwa Ibom and Cross River States and set up Amnesty offices in those states.