By Caleb Ayansina
ABUJA—The Central Bank of Nigeria, CBN, yesterday, disclosed that it refused to further devalue the  Naira because it would not have had direct impact on the country's exports as a mono-economy.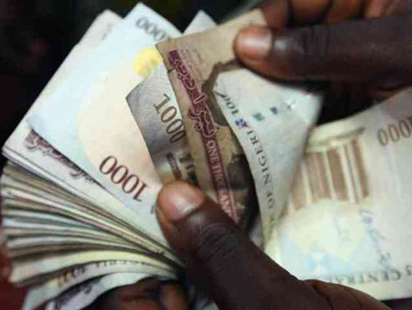 The CBN Governor, Mr. Godwin Emiefele who stated this, added that naira devaluation would lead to hyper-inflation because when the import is higher, for the country that largely depends on importation, it would lead to increase in price of goods.
Emefiele was speaking at the All Civil Society Economic Workshop with the theme: Understanding the Economic Implications of the New CBN Policies and the Role of Civil Society in Policy Advocacy and Economic Development, organized by the Coalition of Civil Society Groups in Abuja.
Represented by the Director of Financial Market, Mr. Emmanuel Ikeji , the CBN governor stated: "The simple idea behind devaluation is that it will make your import more expensive while your export is cheaper.
"Our major export commodity which accounts for more than 80% of our income is crude oil and here is crude oil that the price is determined, we don't have a control over it. So, if we devalue, it has no impact directly on our major export, and what is supposed to be the non oil export, we are not producing effectively.
"It means that for the industry which is also import dependent, they have to pay higher prices for those goods which will translate to higher inflation."
Explaining what transpired between Nigeria and JR Morgan, Emefiele said; "What JP Morgan wanted us to do was to allow the exchange rate to be determined by market forces.
"For us as economists, it was going to be a little bit unpleasant, because we noticed what was happening in the market when trading was not actually placed on real effective demands."
Subscribe for latest Videos