…may announce slash of ministries from 39 to 19 tomorrow
By Soni Daniel, Northern Region Editor, Favour Nnabugwu
The shape of government that will drive the change agenda of the present administration is to be unfolded by President Muhammadu Buhari as he inaugurates his cabinet tomorrow .
The President may formally announce a drastic reduction in the number of ministries from 39 to just 17 thus paving the way for an austere regime, which Would not allow waste and leakages to thrive.
Vanguard learnt that ahead of unfolding the new structure Wednesday, the president retired no fewer than 17 permanent secretaries from the employment of the government in line with the reduction in the number of ministries.
A source at the meeting with the president told Vanguard that Buhari made it clear to the permanent secretaries that his administration did not need more than half of the existing ministries.
According to the source, all permanent secretaries who had put in more than four years were dropped.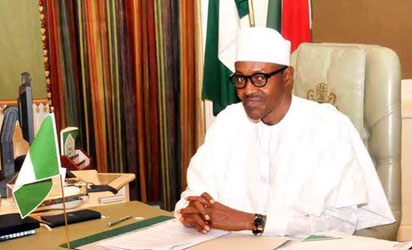 Similarly, those known to have questionable records of service were also not spared in the sweeping changes that were effected just after a valedictory meeting the permanent secretaries had with Buhari yesterday at the State House.
The drastic slash in the number of permanent secretaries is in line with the recommendations of the Ahmed Joda Transition Committee Report, which recommended that the Buhari administration should reduce the number of ministries and adopt cost-saving measures to revive the Nigerian economy.
The Joda Committee has recommended that existing ministries should be pruned to only 19 while some Ministries, Departments and agencies, MDAs, not covered by law in Nigeria, should be scrapped.
Head of service confirms 16 retired Perm Secs, …As PMB appoints 18 new Perm Secs, deploys 36
Also the Head of Civil Service of the Federation, Mrs Winifred Oyo-Ita in a statement today confirmed that PMB during a meeting held with all permanent secretaries at the Presidential Villa in Abuja Tuesday, directed 16 permanent secretaries to proceed on retirement.
Oyo-Ita said that while thanking the 16 perm secs for their meritorious service to the country, explained that the retirement, appointments and deployment of the Perm Secs were necessary to reposition the civil service.
Though, the Head of Service was silent on the list of the 16 retired Perm Secs noted that "The development is part of the reforms being made by the Federal Government to re-engineer the Federal Civil Service for effective and efficient service delivery."
She stated that the retirements, appointments and deployments take effect from Tuesday, November 10, 2015.
Releasing the list of the new appointment and deployed Perm Secs, the Special Adviser to the President on Media and Publicity, Mr. Femi Adesina listed them as follow:
Those newly appointed are:
1. Mrs. Ayotunde Adesugba
2. Alhaji Mahmoud Isa-Dutse
3. Mr. Taiwo Abidogun
4. Dr. Bukar Hassan
5. Mrs. Wakama Belema Asifieka
6. Mr. Jalal Ahmad Arabi
7. Mr. Sabiu Zakari
8. Mrs. Obiageli Phyllis Nwokedi
9. Mr. Aminu Nabegu
10. Mr. Bamgbose Olukunle Oladele
11. Mr. Alo Williams Nwankwo
12. Dr. Shehu Ahmed
13. Mr. Ogbonnaya Innocent Kalu
14. Mrs. Nuratu Jimoh Batagarawa
15. Mr. Christian Chinyeaka Ohaa
16. Mr. Bassey Apkanyung
17. Mr. Louis Edozien
18. Dr. Ugo Roy
Those deployed are:
1. Dr. Shehu Ahmad – Fed. Min. of Agric & Rural Development
2. Arch Sunday Echono – Fed. Min. of Communications
3. Alh. Sabiu Zakari – Fed. Min. of Transportation
4. Mrs. Ayotunde Adesugba – Fed. Min. of Information & Culture
5. Amb. Danjuma Sheni – Fed. Min. of Defence
6. Dr. Shade Yemi-Esan – Fed. Min. of Education
7. Mrs. Fatima Mede – Budget & National Planning
8. Alh. Mahmoud Isa Dutse – Fed. Min. of Finance
9. Amb. Bulus Lolo – Fed. Min of Foreign Affairs
10. Dr. Amina Shamaki – Fed. Min. of Health
11. Mr. Aliyu Bisalla -Fed. Min. of Industry, Trade & Investment
12. Mr. Bassey Akpanyung – Fed. Min. of Internal Affairs
13. Mr. Taiwo Abidogun – Fed. Ministry of Justice
14. Dr. Habiba Lawal – Fed. Min. of Science & Tech.
15. Dr. Clement Illoh – Fed. Min. of Labour & Productivity
16. Dr. Jamila Shu'ara – Fed. Min of Petroleum Resources
17. Mrs. Binta Bello – Fed. Min of Women Affairs
18. Dr. Babatope Ajakaiye – Federal Capital Territory
19. Mrs. Rabi Jimeta – Fed. Min. of Water Resources
20. Dr. Bukar Hassan – Fed. Min of Environment
21. Mrs. Wakama B. Asifieka – Fed. Min. of Niger Delta Affairs
22. Mr. Istifanus Fuktur – Fed. Min. of Solid Minerals
23. Mr. Christian Ohaa – Fed. Min of Youth & Sports
24. Engr. A.G. Magaji – Fed. Min. of Works & Housing
25. Mr. Louis Edozien – Fed. Min. of Power
26. Mr. Jalal Arabi – State House
27. Mr. Mohammed Bukar – General Services Office, OSGF
28. Mr. Abbas Mohammed – Ecological Fund Office, OSGF
29. Dr. Ugo Roy – Council Secretariat
30. Mr. Aminu Nabegu – Special Services Office, OSGF
31. Amb. Bamgbose Akindele – Political Affairs Office, OSGF
32. Mr. Alo Williams Nwankwo – Economic Affairs Office, OSGF
33. Mrs. Obiageli Nwokedi – Special Duties Office, OSGF
34. Mr. Innocent Ogbonnaya -Career Management Office, OHCSF
35. Mr. S.K.Y. Adelakun – Common Services Office, OHCSF
36. Mrs. N. Batagarawa – Service Policy & Strategies Office, OHCSF.