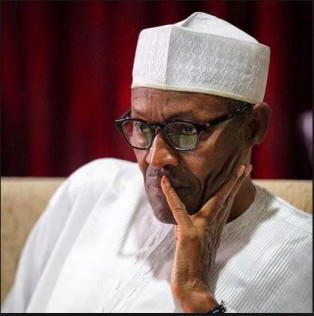 Buhari
By Levinus Nwabughiogu
Newly appointed Permanent Secretary for the State House, Abuja, Mr. Jalal Arabi has promised to help president Mohammadu Buhari to succeed in his mission to salvage Nigeria, urging all hands to be on deck.
Arabi spoke shortly after the Director of Information Communication Technology in the State House, Mr. Gabriel Afu, made available to him former permanent secretary, Mr. Nebolisa Emordi's handover note on Friday.
It will be recalled that the president on Tuesday announced a shake up in the civil service that affected several permanent secretaries.
Arabi who was hitherto the State House Counsel stated that he could not afford to fail either the president or the nation, stressing that as someone in the same working environment with the president p, he would be more careful.
He said: "We are in the State House where the examiner is. I believe we will be the yardstick.
"We should do the best we can because we cannot afford to fail the President and the nation.
"We should be transparent more than ever before. We shall play by the rules. It is true that we are in the eye of the storm and things must work. We must all push the change. I will not fail you."
"We have to strive to change things positively. The stakes are high, the expectations are high, I believe it is not impossible to achieve.
The permanent secretary after the brief ceremony went into a closed door session with the directors in his office.