By Festus Ahon
ASABA—A consultant Obstetrician and Gynecologist, Dr Abayomi Ajayi, has said it is difficult to determine the success rate of In-Vitro Fertilisation, IVF, in the country due to lack of monitoring agencies.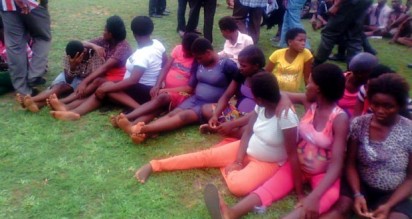 Speaking in Asaba during the Physicians' Roundtable with the theme 'Personalised IVF: New Techniques to Improve Success Rate', Ajayi decried the lack of monitoring agencies and dearth of records to ascertain the success rate of breakthroughs in reproductive health across the country.
He said: "We can't talk about success rate in Nigeria because there are no monitoring agencies. You can talk about success rate in your own clinic that is what you know about your clinic. For us, our success rate is equal to what you find in advanced parts of the
world."
While saying that the success rate can only determined at the individual clinics where IVF services are rendered, Ajayi who is the
Managing Director of Nordica Fertility Centre, debunked the claim in some quarters that IVF services were beyond the reach of citizens at the lower rung of the economic ladder.
"When people say that IVF is expensive, I know that it is not cheap but I don't know if it is expensive. People sometimes have the idea that IVF is up to N5 million above. It is not, at least I know in my own clinic. What I say most of the time is that, if you can buy a fairly used car, you can get IVF. So, you have to find out how much it is in the clinic you are going to and know how to access it. It is not cheap but it is not as expensive as people think.
"IVF involves the process of bringing the egg and the sperm together outside the body, and then the embryo that is formed is flushed back into the woman with the hope that it becomes a baby. It is used for people who want to have children either because they are having problem bearing children or because they want to avoid a particular genetic disorder or they are looking for a particular sex."
Subscribe for latest Videos