By Kingsley Fanwo
An intellectual group, Ebira Professionals, has called on President Muhammadu Buhari to declare a state of emergency on Ajaokuta Steel Company to save the nation's economy.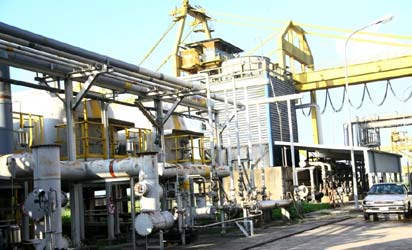 Speaking to Vanguard at the end the group's extra-ordinary meeting at Obangede, weekend, the group's spokesman, Engr. Saliu Jimoh, said the nation needed to diversify its economy in order to rescue the country from ruins.
According to him, Nigeria is capable of becoming one of the 20 biggest economies in the world if the government can revive the Iron and Steel Company.
He said the company could become the steel destination of Africa, adding that since Ajaokuta Steel was one of the critical campaign points of the President, the nation was looking forward to speedy action on the project.
He said: "If the administration of President Buhari is serious about enthroning a strong and viable economy, the Ajaokuta Iron and Steel project should be fundamental to his plans. Apart from the huge foreign exchange accruable to the country through the company, the project can become one of the highest employers of direct labour in the nation.
"As people of Kogi Central who understand what the Ajaokuta Steel can give to the Nigerian economy, we urge the President to urgently fulfil his campaign promises concerning the company and write his name in gold.
"Today, the Nigerian economy is not healthy. Government's overhead is rising because it has failed to encourage industrialization. No nation can grow economically when majority of its labour force are on the payroll of government.
"With the Ajaokuta and Itakpe deposits, Nigeria can become an important nation in the economic comity of nations."