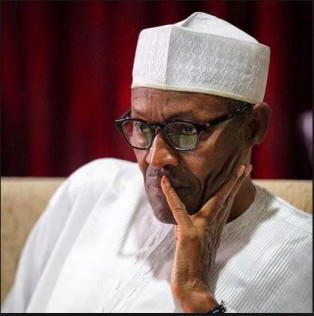 Buhari
By Nkiruka Nnorom
As the equities market continues to suffer from the recent announcement by JP Morgan to phase out Nigeria from its GBI-EM index series, analysts have projected an increased allocation to equities in the short-medium term as institutional domestic investors continue to exit the bond space.
JP Morgan had Tuesday announced decision to phase out Nigeria from its GBI-EM index series. The first phase of the exercise, it said would take place at the end of September, followed by a full exit by the end of October 2015.
Citing reason for the planned removal, JP Morgan noted that administrative measures in the foreign exchange (FX) market by the Central Bank of Nigeria hampers the capability of foreign investors to replicate Nigeria's weight in the GBI-EM suite of indices.
Consequently, investors at the Nigerian Stock Exchange (NSE) lost a whooping N328 billion in two trading days between Tuesday and Thursday last week.
Specifically, the twin market indicators of the NSE, the market capitalisation and the All Share index (ASI) fell by 3.1 per cent apiece within the two trading days after the announcement. The market capitalisation shed N328 billion to close at N10.111 trillion as at the close of transaction on
Thursday, September 10, 2015, from N10.439 trillion on Tuesday.
Similarly, the All Share Index declined to 29,403.12 points at the end of trading session on Thursday September 10, 2015, from30.358.87 points on Tuesday when the announcement was made. The fall, was, however, halted on Friday as the market capitalisation and the ASI rose by 0.9 per cent each to close at N10.204 trillion and 29,689.08 points respectively.
In their reaction, analysts at United Capital Plc said though the initial reaction to the news would be bearish for equities considering the attendant FX pressure on foreign portfolio investors' exit, interest in the equities market would peak as a result.
"However, as domestic institutional investors exit the bond space, to avoid being caught in the web of sell-offs, we foresee an increased allocation to equities and treasury bills in the short to medium term.
Value stocks remain attractive, trading at a steep discount to fair value, and offering good opportunity for bargain hunting as well as portfolio rebalancing.
Thus farther out, we see a slight rebound in equities."Agreeing with the foregoing, analysts at Cowry Asset Management Limited, noted that though there have sharp decline asset prices following the pronouncement, the decline are expected to be short-lived due to the attractiveness of current yields.