By Dele Sobowale
"Ideas are capital; the rest is money." Anonymous.
For too long Nigerians had lived on the proceeds of crude oil. But, the Age of oil is over at least for a long time to come. Revenue from crude oil is falling everyday while our population continues to grow at about three per cent per annum.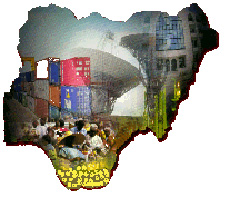 According to the National Bureau of Statistics, NBS, Gross Domestic Productivity, GDP, growth tumbled to just over two and a half per cent (2.65%) in the second quarter of 2015. That should not be surprising to all economists, as well as those with some knowledge of the subject matter.
This time last year, crude oil prices were still above US$80 per barrel. Dr Ngozi Okonjo-Iweala, was preparing to send the 2015 budget to the National Assembly with crude benchmark placed at US$77 per barrel. Familiar readers of these pages should recollect that I told her the benchmark was unrealistic. Two more attempts were made by Nigeria's former Managing Director of the World Bank with benchmarks of US$73 and later US$65 per barrel. And each time, Yours truly declared them unrealistic. Instead Nigerians were told that crude prices would hover around US$50 per barrel. That projection has since been modified to US$40 per barrel. Today anybody predicting US$40 per barrel for crude oil next year would be regarded as, at best a dreamer; or, at worst a lunatic.
The 2016 Budget is already in trouble even before it is written and submitted. That is being polite. The time has come for us to take a radical approach to the challenges of economic growth and social development anchored in the realization that The Age of Oil is Over.
Permit me therefore to bring to you, as the first in this series an idea which had been around for a long time and developed by one of the elder statesmen of Nigeria, the Father of Modern Akwa Ibom State – Obong Victor Attah. Unknown to most people in the Niger Delta and Nigeria, Attah played the key role, not only in the creation of Akwa Ibom State, but the creation of Bayelsa State as well. So he qualifies to be called the Father of Modern Bayelsa State as well.
Attah had given a great deal of thought towards development of the Niger Delta in particular, and Nigeria in general. One of them titled NIGER DELTA NEEDS NEW TOWNS URGENTLY is reproduced here in an abridged version as the first in a series of non-partisan ideas for development of Nigeria as we enter a new phase of our lives in which the curse of crude oil will recede into the past and a knowledge-based economy will emerge.
IMPERATIVES FOR NIGER DELTA SUMMIT
Call it "Consultation", call it "Summit", call it whatever other name, the fact remains that there is an undeniable need for dialogue to arrive at an Agenda or Programme of Development for the Niger Delta….
To be continued…